If you're looking for an easy-to-use and powerful artificial intelligence (AI) tool, then ChatGPT is the perfect solution for you. This open-source natural language processing (NLP) platform can be used for a variety of tasks, from generating HTML code to writing poetry. What's even more impressive is that ChatGPT is constantly improving and adding new features.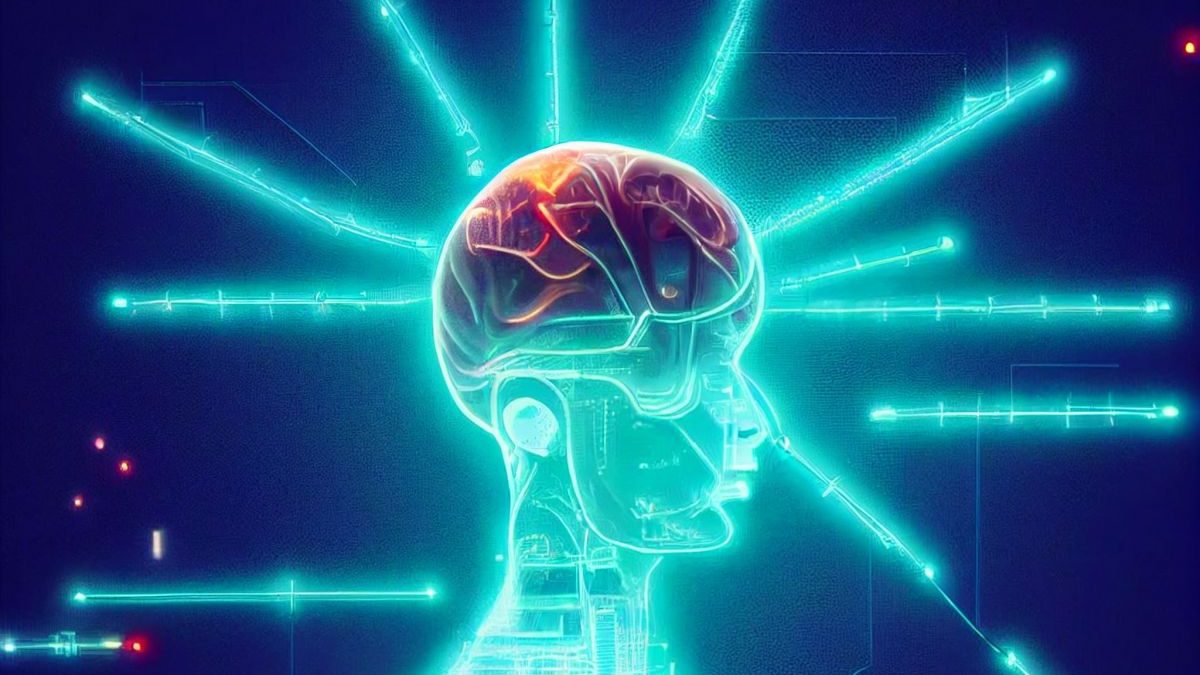 ChatGPT is a great tool for a wide range of tasks. Here are five fantastic things you can do with ChatGPT:
Generate or debug code
Create a fitness program
Hire a virtual personal assistant
Write poems, music, stories and jokes
Game development
#1 Generate or debug code
ChatGPT is a new AI tool that allows users to create HTML code for websites. This tool is designed to help users who are not familiar with HTML code create their own websites. All you need to do is enter the desired prompt, and the tool will generate the code for you.
ChatGPT is a simple and efficient way to create a website without the need for any coding knowledge. So, if you've ever wanted to create your own website but didn't know, this tool is for you!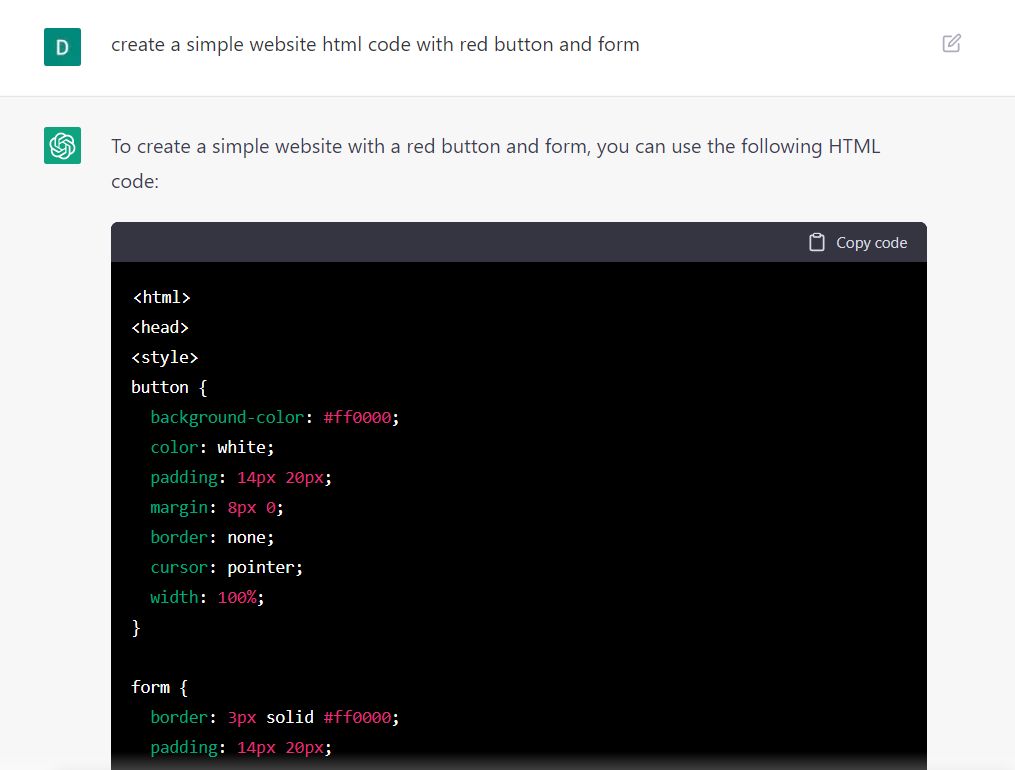 #2 Create a fitness program
ChatGPT allows you to create a personalized fitness program and options based on your goals. You can choose to work out at home or at the gym, and the ChatGPT will provide you with a customized workout plan based on your preferences. It will be able to determine your TDEE, or the number of calories you should consume daily based on your height, weight, age, and gender.
You can choose from a variety of exercises, set your own pace, and receive customized feedback on your progress.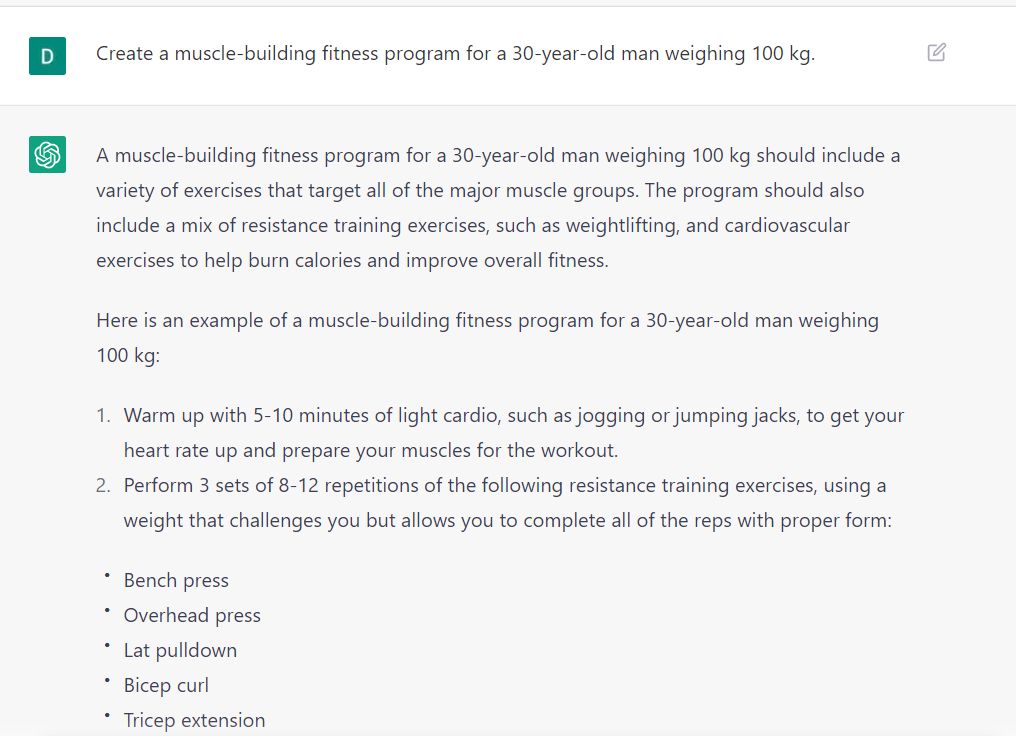 #3 Hire a virtual personal assistant
ChatGPT can be a virtual assistant that can help you with a variety of tasks. From scheduling appointments to booking travel, ChatGPT can handle it all. You can even use ChatGPT to manage your personal finances. With ChatGPT, there's no task that's too big or too small. Whatever you need help with, ChatGPT is here to assist.
Integrate ChatGPT with WhatsApp or Telegram to automate time-consuming, manual operations like writing emails, getting rapid responses to questions, speeding up research, and more.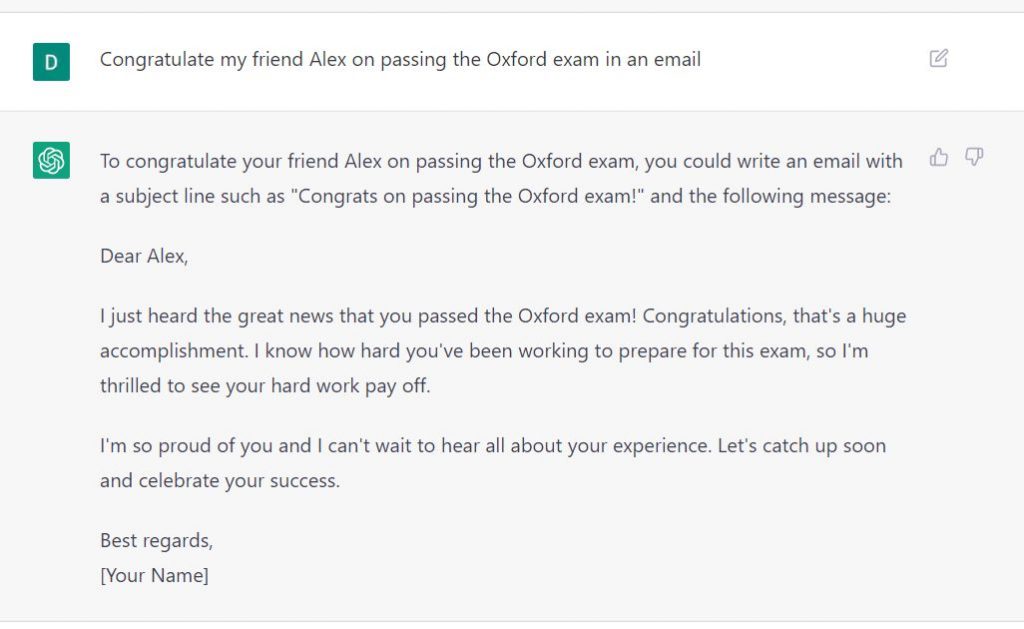 #4 Write poems, music, stories, and jokes
ChatGPT is a powerful artificial intelligence system that can generate poems, music, stories, and jokes. It has been trained on a large corpus of texts and can create original works of art in any genre. If you are looking for a creative writing partner, ChatGPT is the perfect tool for you.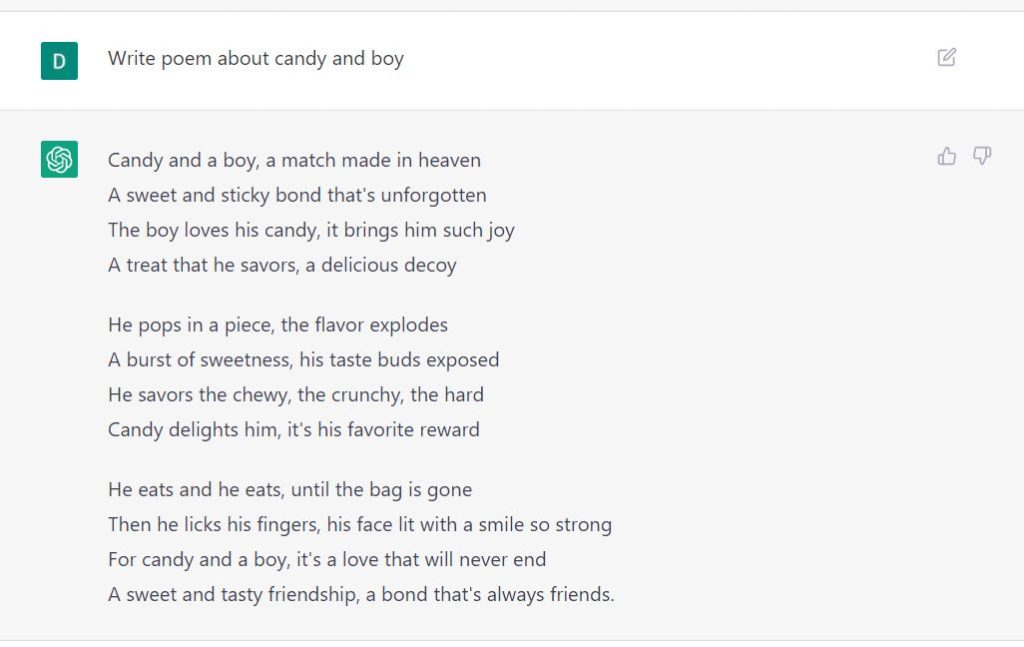 #5 Game development
Text-based games have been around for a long time, but they have often been overshadowed by other forms of gaming. ChatGPT text-based games can offer a unique and immersive experience that other games simply cannot match. Users can create text-based games that will captivate and entertain players for hours on end.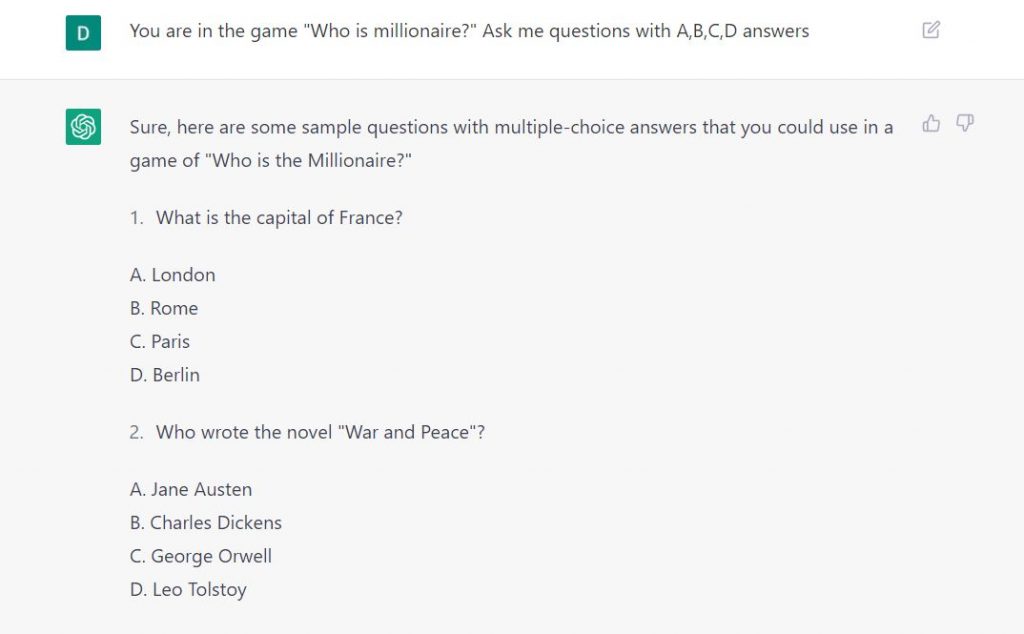 ChatGPT is a revolutionary artificial intelligence chatbot that can help you with everything from scheduling appointments to placing orders. We believe that ChatGPT will change the way people live and work by making it easier for them to get things done. Try ChatGPT today and experience the future of artificial intelligence!