Gaming
,
Project
Learn Why Whales are Buying Battle Infinity before ETH Fork
Sponsored post
Investing in blue-chip coins like Ethereum is a great way to make reliable returns from the crypto market. But if you're looking to make a substantial return on your investments, you need to think beyond ETH and BTC. There is no doubt that they have unique visions and market credibility. Then again, they're saturated. Their large market caps leave little room for growth.
Seasoned investors usually buy promising cryptocurrencies in bulk while they're young to profit from steep upturns. Battle Infinity (IBAT) is the latest to catch their eyes. The project recently sold out its 90-day presale 66 days early, garnering wide attention from across crypto communities. 16,500 BNB worth over $5M was raised in total. Interestingly, the second half sold out in less than 24 hours, hinting at whaling.
Let's take a closer look at Battle Infinity and understand why it has emerged to become a favorite among crypto whales and retail investors alike.
What is Battle Infinity
Battle Infinity is a fantasy gaming platform that brings diverse play-to-earn battle games to the virtual world. The metaverse-focused platform will host fierce video games tapping into Web3 technologies. It stands apart from traditional video gaming platforms by featuring not just a platform to play and battle, but also to earn. Battle Infinity empowers users to turn their passion for fantasy gaming into a viable source of income using a Web3 ecosystem.
The rewards are paid in IBAT tokens, which hold real-world value. The BEP-20 token can be exchanged for other crypto and fiat currencies on popular crypto exchanges. However, Battle Infinity doesn't limit its scope to gaming. Eventually, it will launch an interactive metaverse where you can socialize with other players, perform and watch events, and experience the immersive virtual space.
Battle Infinity is on the path to becoming a fair, transparent, and inclusive platform where gamers and content creators enjoy true ownership of their assets.
A quick look at the Battle Infinity ecosystem
IBAT Battle Swap — A decentralized exchange (DEX) where IBAT tokens are traded for other cryptocurrencies. It's linked to the rest of the Battle Infinity ecosystem to feature a smooth in-game experience.
IBAT Battle Market — A marketplace for BEP721 in-game assets like characters, weapons, and more.
IBAT Battle Games — A multiplayer game store where you can access multiple NFT-based P2E games.
IBAT Battle Arena — An immersive metaverse of Battle Infinity that is only accessible to NFT holders. IBAT Battle Arena is designed to be a venue for games, concerts, parties, and more.
IBAT Battle Staking — A platform where you can stake your idle Battle Infinity assets in exchange for attractive APY.
IBAT Premier League — An NFT-based fantasy sports game in the metaverse.
Battle Infinity (IBAT) roadmap and price prediction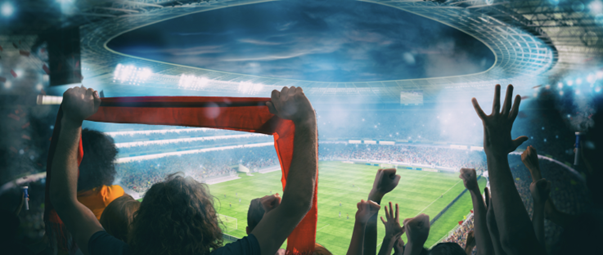 Battle Infinity has an action-packed roadmap that introduces six products across the NFT, DeFi, and gaming sectors. Going forward, it will launch diverse use cases and streams of monetization that will consistently add value to the token. Some key milestones along the way are the Battle Swap testnet launch, Battle Swap mainnet launch, Battle Infinity DApp Alpha release (Google Play Store), and merchandise store launch.
As Battle Infinity moves forward with its project development goals and adds new utilities to IBAT, we expect the value of the token to take off. This is further supported by the fact that the battle Infinity whitepaper has some exciting initiatives laid out to expand its media presence through influencer marketing and community events. If everything unfolds as planned and Battle Infinity succeeds in staying relevant, IBAT has the potential to give up to 50X returns to early investors by the end of this year.

While the price of IBAT is mostly driven by speculation this year, it will primarily gain value from utility next year. IBAT will be used for a wide range of purposes, including giving access to Battle Infinity games, facilitating in-game purchases, and staking. Celebrity marketing, strategic partnerships, and land map integration will also go a long way in creating demand for the token.
Coming to the gaming aspect, Battle Infinity is called the next Axie Infinity by popular crypto publications. However, both platforms widely vary in terms of gaming mechanics. While Axie Infinity is centered around a simple pet NFT game, Battle Infinity brings gripping fantasy sports games to the metaverse. The focus on product development and sustainable tokenomics further give it a competitive edge in the market.
Why Battle Infinity could be the next 100X project?
Listed below are the key reasons why we believe Battle Infinity has the potential to be the next big crypto project. (Apart from the fact that whales are onto IBAT.)
The fantasy sports market is huge. It is expected to reach $48.6 billion by 2027, recording a CAGR of 13.9% from 2021 to 2027. Battle Infinity capitalizes on the industry by integrating it with metaverse, crypto, and play-to-earn concepts.
New research published by McKinsey & Co predicts that the metaverse could reach up to $5 trillion by 2030. As discussed above, Battle Infinity's goal is to create an immersive gaming world.
Battle Infinity is launched by a multidisciplinary team based in India. The team boasts an excellent track record across relevant fields. Could IBAT be the next MATIC, factoring in the size of the Indian crypto community? Given that Battle Infinity also brings Cricket (India's favorite sport) to the metaverse, It is a strong possibility.
Additionally, Battle Infinity has completed multiple rounds of testing and auditing, mitigating the chances of smart contact attacks. Since it is built on BSC, the gaming platform will feature a smooth gaming experience with low transaction fees and delays.
How to get IBAT tokens
IBAT debuted its exchange listing with the leading BSC-based decentralized exchange, Pancakeswap. It is scheduled to be listed on more tier-1 exchanges in the coming phases. You will be soon able to buy IBAT on popular centralized and decentralized exchanges using crypto and fiat currencies.