Metaverse
Open metaverse Metahood raises $3 million, launches in beta
Metahood is an open metaverse and a platform for trading virtual real estate in various virtual worlds.
The new platform has launched in beta and raised $3 million.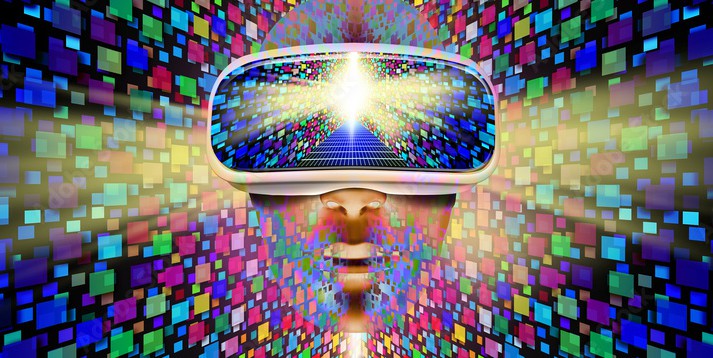 The open metaverse portal Metahood has officially launched in beta and raised $3 million in a funding round led by 1confirmation.
Notable participants in the seed round included Volt Capital, Flamingo DAO, Neon DAO, co-founder of The Sandbox Sébastien Borget, co-founder of SuperRare John Crain, Sorare growth lead Brian O'Hagan, podcast host Packy McCormick, and others, whose knowledge and experience will aid in the realization of Metahood's ambitious plans.
The metaverse platform's goal is to simplify buying and selling digital real estate by providing all the necessary information in one place. Metahood is designed for trading digital land and features interactive maps for popular metaverses: The Otherside, The Sandbox, Decentraland, On Cyber, WorldWide Webb Land, Treeverse, Somnium Space, and Voxels. Metahood also aggregates liquidity from various marketplaces, such as OpenSea, LooksRare, and Sudoswap.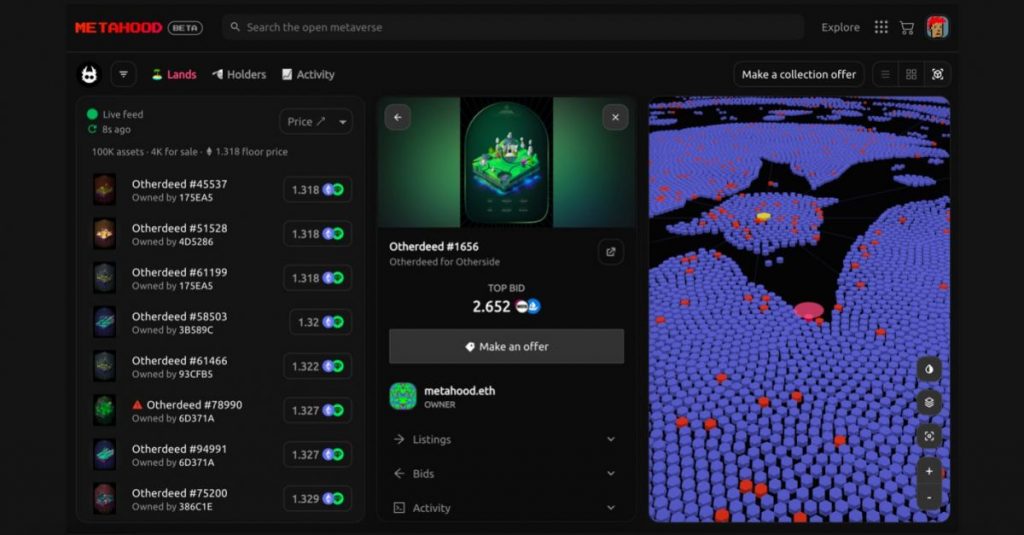 "It is a pain to trade digital land on traditional marketplaces. Trading land requires knowing where it is located on a map, what / who is around, and how much it's worth based on its location. So we've decided to do something about it,"

Metahood wrote on Twitter.
Metahood specified how it aims to offer the most comprehensive and user-friendly platform for trading digital real estate. It will also provide advanced 3D interactive maps for different metaverses and detailed information about specific pieces of land.
Buying digital real estate can be a great investment, but some risks apply. Thus, platforms that can guide users and provide detailed information will add a lot of value to the market.
For instance, the value of the digital land may not be as valuable as expected, leading to a financial loss for the buyer. There is also the possibility that the metaverse platform where the digital land is located will go down, rendering the land useless. Furthermore, the virtual world may experience technical issues, leading to a loss of access to the land. Finally, the worst-case scenario: The virtual world may be a scam, putting buyers at risk of losing their money.