NFTs
RTFKT and Division Street launch a limited-edition AR helmet
RTFKT and Division Street launch a collection of 291 AR helmets to support the University of Oregon student-athletes
The NFTs are reserved for RTFKT Clone X and Flying Formation holders
One AR helmet goes for 0.75 ETH
Nike subsidiary RTFKT announces the launch of a limited-edition AR helmet collection. The creator-led studio partnered with Division Street's Oregon-based brand Ducks of a Feather for this release.
The idea behind the project is to support the University of Oregon student-athletes. So, the companies developed a set of 291 digital collectible AR helmets, which will help the athletes monetize their Name, Image, and Likeness.
The helmets forge unique physical jerseys. The garment was designed by Todd von Horne, who has been developing Oregon football uniforms for the last 20 years. Notably, the limited-edition IRL jersey's design combines all the previous designs developed by von Horne. To make the drop even more special, RTFKT tapped NIKE co-founder Phil Knight, who digitally signed ten random helmets and jerseys.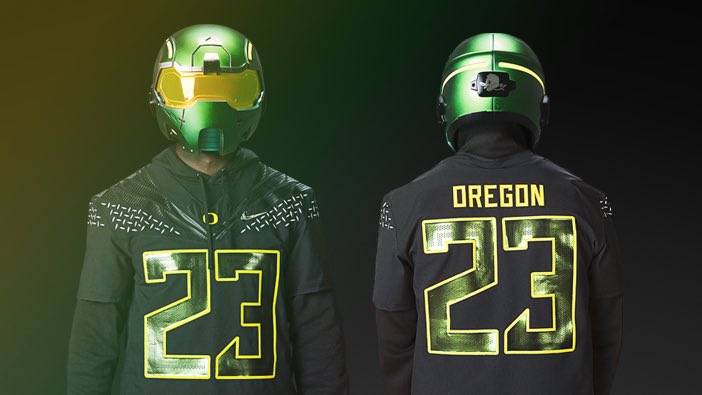 One AR helmet NFT goes for 0.75 ETH (approximately $906 at the time of writing). The minting of this exclusive collection is reserved for RTFKT Clone X and Flying Formation NFT holders. The private mint draw registration starts on December 20 and will be open from 10:30 AM through 3:30 PM EST. Following this, RTFKT will randomly choose the winners, who will be notified via mail on December 21.
Proceeds from primary sales and royalties will go to Division Street, which will furtherly support participating University of Oregon student-athletes and creators.
RTFKT fans that do not have an NFT but still wish to support the initiative can try on the helmet in AR using the Snapchat application. 
RTFKT studio is well-known for its phygital releases. Earlier this month, the company unveiled its smart footwear line, Cryptokicks. The physical sneakers feature auto-lacing, lighting, accelerometers, and WM chips that enable dynamic access for the linked Artefacts.