fashion
,
News
Adidas and Moncler Collab Features AI 'Adventurers' and NFTs
The collaboration between iconic apparel brands Adidas and Moncler includes a campaign created with generative AI, plus NFT collectibles.
To telegraph the release of its upcoming collaboration with Adidas Originals, luxury outerwear brand Moncler is unveiling a new campaign entitled "The Art of Explorers." The campaign pairs "AI-generated adventurers" with mixed media sculptures, alongside an immersive digital experience and a limited edition collection of NFTs.
Moncler challenged multidisciplinary artists to create sculptures of explorers drawing inspiration from looks in the collection. The co-created campaign represents an evolution of Moncler's "Art of Genius" show, which took place in February in London and first unveiled the collaboration with Adidas.
The sculptures by Gary Card, Ibby Njoya, and Kate Tabor are featured together with human models sporting looks from the collaborative collection. Earlier this year, Adidas and Moncler released teaser images with AI-generated models showcasing the vibe of the forthcoming collection.
The human model looks styled by Ai Kamoshita also involve makeup and accessories by makeup artist Isamaya French and hair by Shirori Takahashi. The images of the sculptures were shot by photographer Hanna Moon. Sculptor and set designer Gary Card said that he created his figure to be "lumbering yet imposing," so "when they stood side by side, it would feel like "a distorted mirror version of the Moncler look."
"The whole concept of the campaign was to create avatars inspired by the clothes from the collection," added Isamaya Ffrench. "The shapes, colors and textures were created by using transparent plastic vacuum formed masks, airbrushed colors and reflective materials."
Takahashi explained that she "approached each hair look individually, focusing on shapes, texture, and colors to bring out the uniqueness of each avatar." The purpose, she said, was to create a look "which connected the real world and the AI world."
The backdrop to the immersive digital experience, which plays out on the Moncler website, recalls the brightly lit metropolitan streetscape which featured in the "Art of Genius" show.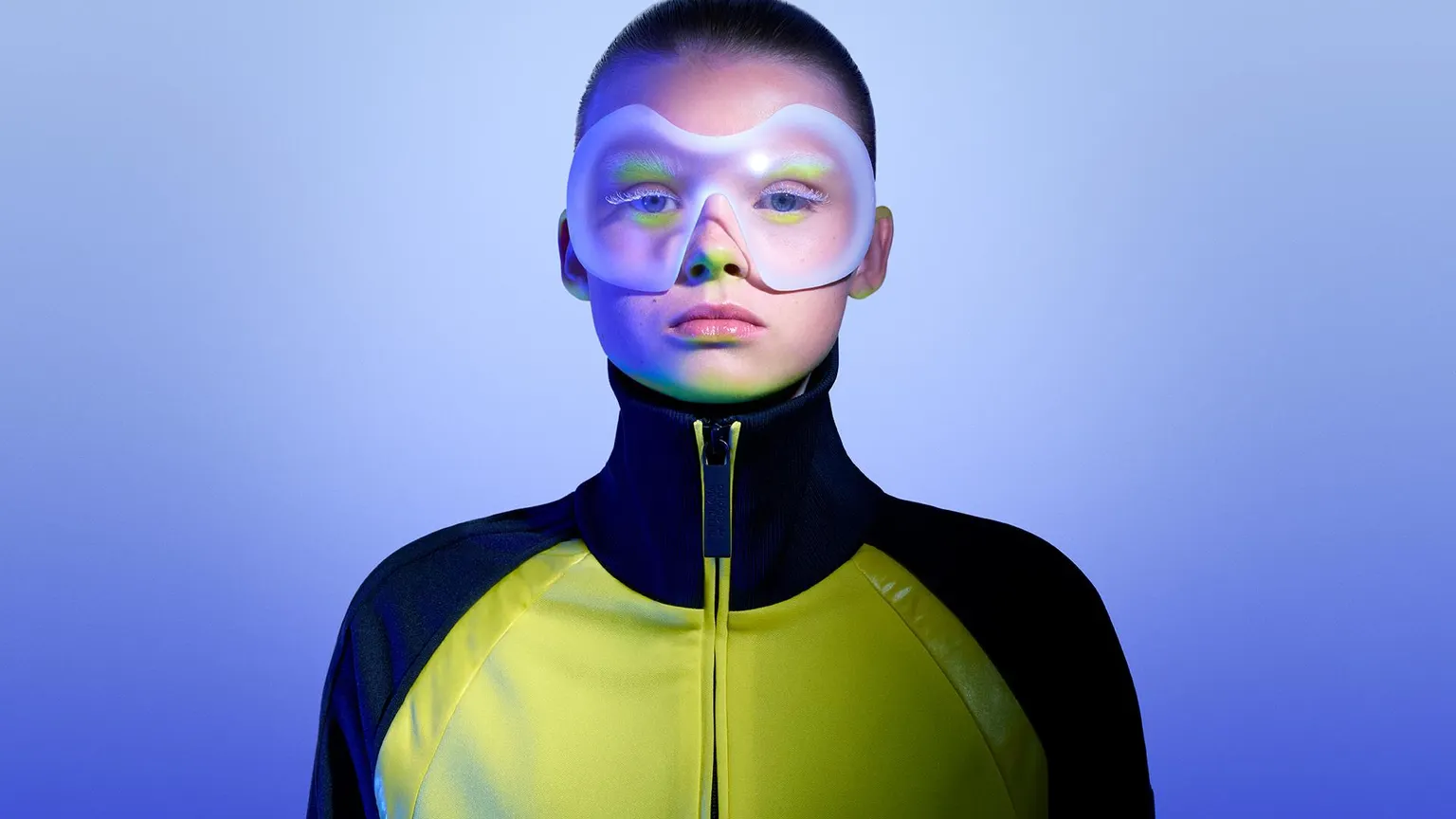 According to a statement, it incorporates "sound, video and 3D animation," and "unlocks exclusive products" which visitors can purchase "via digital billboards."
The limited-edition NFT collection features the Moncler x Adidas Originals NMD collaboration boot, and will be available via the aforementioned immersive platform and the Adidas Confirmed app. A total of 3,000 NFTs will be given away for free, with owners of the "Drips" version of Adidas ALTS NFTs receiving one free automatically via airdrop. The remainder will be offered through other methods beginning on October 4.
Moncler entered the Web3 space in October 2022 to mark its 70th anniversary. It released 1,070 NFTs that riffed off its signature Maya jacket. The collectibles, a partnership with Web3 consumer engagement platform Arianee, featured digital artwork by 3D artist Antoni Tudisco.
The collective concept of the campaign parallels with Moncler's "Art of Genius" show, which involved multiple collaborations with a raft of different brands across fashion, music, and motoring. These included Adidas Originals, musician and designer Pharrell Williams, designer Salehe Bembury, Jay-Z's entertainment outfit Roc Nation, and Mercedes Benz.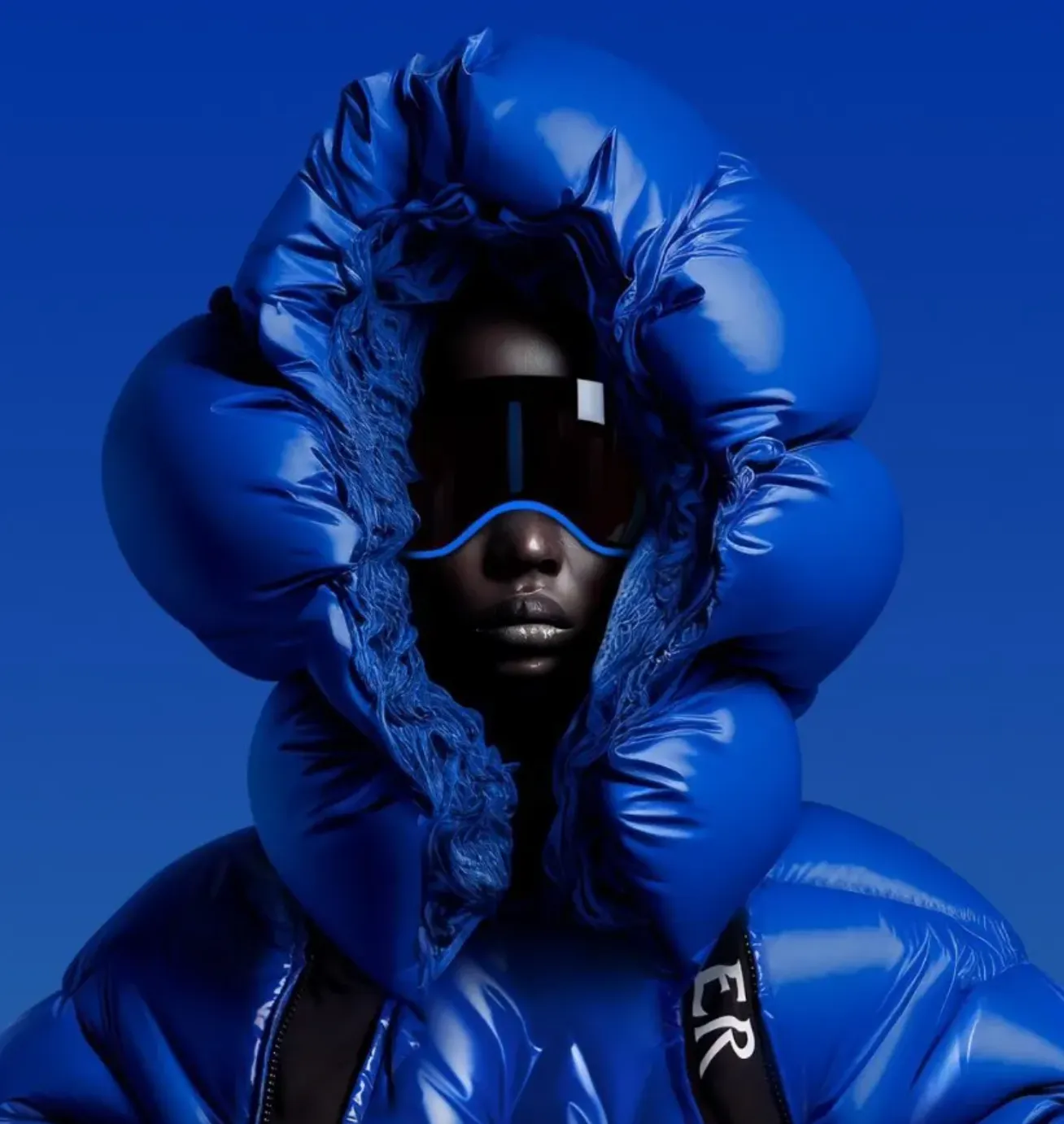 In February, around its London show, Moncler and Adidas tapped Maison Meta and creative agency WeSayHi to produce an AI-generated campaign to highlight hero looks (above) from the collaborations.
The physical collection of Moncler x Adidas Originals apparel and footwear will be available on the websites of both brands from October 4, and at selected stores the following day.