NFTs
Animoca Brands announces its official NFT collection, Mocaverse
Animoca Brands announces the upcoming release of its 8,888-piece NFT collection, Mocaverse
Exclusive access to the collection is reserved for Animoca's employees, partners, investors, and subsidiaries
Mocaverse includes 8,888 profile-picture-styled NFT artworks divided into five "tribes": Dreamers, Angels, Builders, Connectors, and Neo-Capitalists. The NFTs were designed especially for the company's metaverse-centric projects and represent Animoca Brands' and its subsidiaries' values and ethos.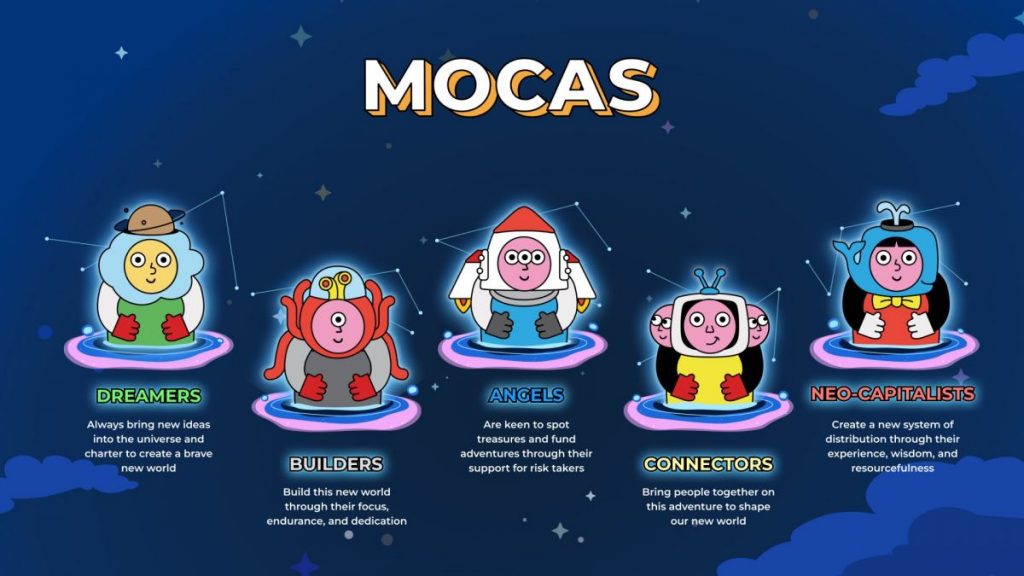 With this launch, the company aims to empower its web3 community connections while focusing on doing good, building, learning, and playing.
The tokens will grant holders access to various membership perks. For instance, community members will have a chance to learn from the industry's experts and build together, while participating in Animoca Brands' accelerator program. Naturally, NFT holders will have the possibility to play together using game passes and limited-edition game assets. In addition, the company focuses on doing good and invites the community to contribute to various social causes.
"The community of Animoca Brands stretches around the world and across the open metaverse. Our family and friends include builders and leaders who are shaping Web3 culture and creating the future of this space. Mocaverse is an opportunity to create a tighter and more synergistic community as we strengthen the connections between our teams and portfolio, and create new ways to build the next great projects and platforms,"

said the co-founder and executive chairman of Animoca Brands, Yat Siu.
Mocaverse is set to be released in first quarter of 2023. However, the collection will not be available to the general public. Animoca Brands decided to reserve the exclusive tokens for its employees and partners, as well as institutional and retail investors. Management teams of the companies that are present in Animoca's web3 investment portfolio will also get access to Mocaverse.