Electronic musicians Aoki and Justin "3LAU" Blau will use their Ethereum NFTs as their alter egos to become Punx.
A pair of popular electronic musicians who are also prominent NFT backers are teaming up—and drawing inspiration from their respective CryptoPunks profile pictures (PFPs).
Steve Aoki and Justin "3LAU" Blau announced today that they have formed a supergroup via their Ethereum NFTs and will release new music under the name Punx. Though both are seasoned producers with their own respective sonic signatures, 3LAU tweeted that they plan to deliver a new style of electronic music through their Punx collaboration.
Although Punx will leverage the artists' CryptoPunks NFTs, they won't be launching NFTs of their own for this project—at least not at first. The pair previously released their first song together, "Jenny," as an NFT in 2021.
"This isn't an NFT," 3LAU said of Punx. "But that doesn't mean there won't be future moments where our music and blockchain tech [will] be intertwined."
In a statement, Aoki—who said earlier this year that he's made more money from NFTs than a decade of record label advances—explained that a shared passion for Web3 inspired the creation of Punx with his longtime friend.
"Punx is a forward-thinking, conceptual musical art project with a nod to the music we love and the music that shaped who we are today," Aoki said. "Using our own CryptoPunks in the visual imagery is just the start of how we plan on bringing the incredible Web3 community into this project."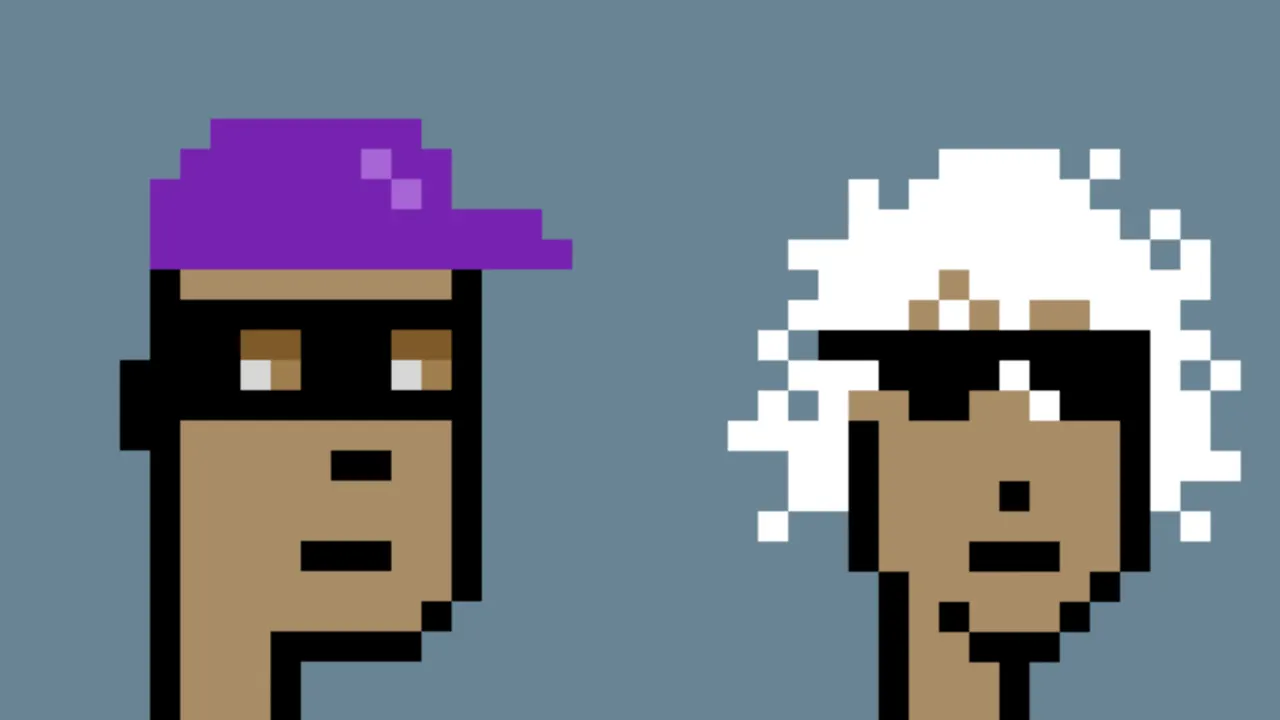 Since the announcement went live Tuesday morning, Aoki changed his Twitter profile picture to CryptoPunk #6748—so it may be the PFP that Aoki will use as his avatar and alter ego in the duo. The avid NFT collector purchased Punk #6748—which sports a purple cap and a burglar-esque eye mask—for 89.95 ETH or $147,000 in September. 
3LAU's CryptoPunk is Punk #6708, which has white hair and black sunglasses. 3LAU purchased the NFT back in March 2021 for 29.99 ETH, which was about $51,000 at the time.
"Over the last few years we've navigated the insane world of Web3 together," 3LAU, also the co-founder of NFT music marketplace Royal, said in a statement of his friendship with Aoki. "We can't wait to share with the world a new sound and all of the crazy ideas we've been cooking up in the studio."
CryptoPunks holders are able to use the artwork from their owned NFTs to create derivative artwork and products, per an IP commercialization rights grant from project owner Yuga Labs. The firm first popularized the concept in 2021 with the release of the Bored Ape Yacht Club.
Other artists have used their NFT avatars to release music, although typically via Bored Ape Yacht Club NFTs. Following today's announcement, 3LAU told us why he and Aoki chose to use CryptoPunks for this collaboration.
"It hadn't been done on the Punk side as [much] compared to how many Ape projects were launched," 3LAU said. "And that's sort of how Steve got into this space in the first place. I told him about all this stuff toward the end of 2020, so Punks just made the most sense."
On the Bored Ape front, EscapePlan is a DJ duo composed of two of the project's NFT holders. Earlier this year, they announced a partnership with artist Dillon Francis to produce music together—and inspired Francis to get a Bored Ape of his own as a part of payment for a residency deal.
Meanwhile, Universal Music Group's 10:22PM label has put together a virtual Bored Ape band called Kingship, with music from Grammy-winning producers Hit-Boy and James Fauntleroy, while legendary producer Timbaland launched his own production company in 2021 to release music from Ape-based artists.
Punx also joins the growing trend of established electronic dance music (EDM) artists teaming up under a joint moniker. Most notably, deadmau5—who is also into NFTs—began releasing tracks with Kaskade this year under the name Kx5.