NFTs
Donald Trump Now Has an NFT Collection—And Crypto Twitter 'Can't Even'
The former U.S. president is selling $99 digital trading cards that show him as a superhero, astronaut, and more.
In brief
Former U.S. president Donald Trump has released NFTs minted on Polygon.
It's too much even for Crypto Twitter.
Donald Trump today launched a collection of NFT trading cards that claim to come with real-life benefits for buyers, including an invite to a gala dinner with Trump or even a meet-and-greet with the former U.S. president. And NFT enthusiasts and Trump supporters alike are incredulous over the news.
Trump shared the Collect Trump Cards campaign through his official Truth Social account on Thursday. The post says that the digital trading cards—which are minted on Polygon, an Ethereum sidechain network—will sell for $99 apiece and enter buyers into sweepstakes to win certain perks.
Each card features an illustration of Trump, in some cases reimagined as a superhero, cowboy, or astronaut. In reality, the ex-president left the office in disgrace after encouraging the January 6 United States Capitol attack in 2021, and has since faced investigations into his role in the events alongside alleged fraud at his companies.
"Collect all of your favorite Trump Digital Trading Cards, very much like a baseball card, but hopefully much more exciting," he wrote today. "Would make a great Christmas gift. Don't Wait. They will be gone, I believe, very quickly!"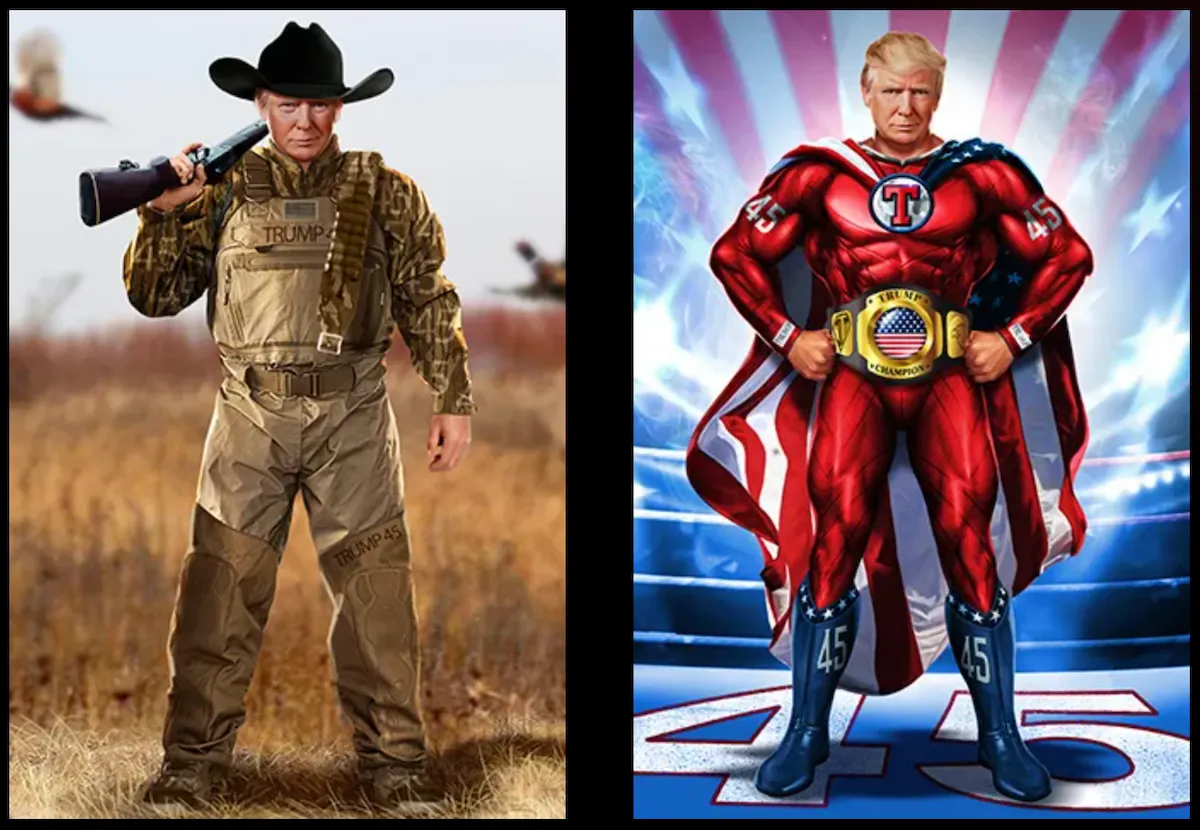 This is the first time that Trump himself has released his own NFT collectibles, although there have been past unofficial projects. Social network Parler, for example, released Trump-inspired NFTs earlier this year. Trump's collection features 45,000 total NFTs on Polygon, with a per-buyer limit of 100 NFTs.
The backlash on Crypto Twitter was immediate, with NFT personalities reacting to what Trump had promised was a "major announcement" for today.
"Is this an appropriate use of 'I can't even?'" wrote pseudonymous NFT collector and creator, Punk6529.
"My god," reacted crypto trader and influencer Scott Melker. "I have so many questions and comments, but really just in disbelief and confused and hope it all goes to zero posthaste so we can start again."
"Donald Trump is launching his NFT collection," wrote crypto investor LilMoonLambo. "Sell everything. The bear market won."
Even conservative voices see the launch as a misfire. Robby Starbuck, a filmmaker and former Republican congressional candidate, opined: "Love the guy but this turns many off."
Others pointed to Trump's previously stated stance against cryptocurrency. His NFT cards are minted on a blockchain network and can be purchased with crypto, representing a flip-flop for the former president.