NFTs
Feetpix.wtf : Why are these Pixelated Feet NFTs Pumping?
The project topped OpenSea charts on Tuesday, prompting some Twitter users to declare the return of "degen season."
Fear not, weary souls of crypto who see no end to suffering in sight—ostensibly erotic, pixelated feet pics are here, and they may have saved the day.
Feetpix (or Feetpix.wtf), an NFT collection consisting of 10,000 exceedingly simple images of Quentin Tarantino's favorite appendage, has taken crypto by storm, soaring ahead of Bored Ape Yacht Club (BAYC) and other blue-chip NFT staples to become the 5th most-traded collection on NFT marketplace OpenSea on Tuesday.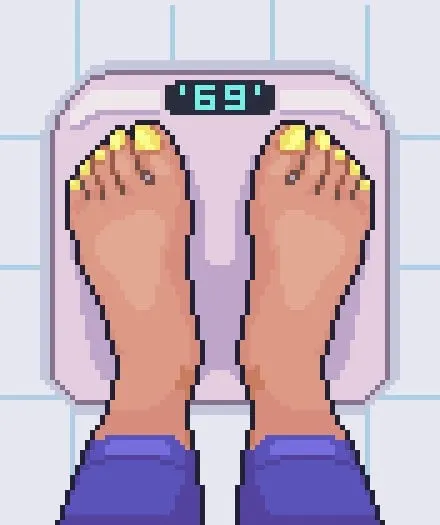 The project has done 640 ETH—about $855,000—in trading since its debut three days ago, with the majority of that volume coming in the last 24 hours alone. Feetpix were initially free to mint. The collection's floor price has since jumped to 0.135 ETH, or about $180. So far, the collection has seen over 16,000 transactions.
What's spurring crypto's foot frenzy? Some secret pedicure-pertaining perks? Membership in a travel-oriented DAO? Utility tokens that unlock a trove of scandalous, shoeless polaroids? Nope, nope, and nope.
"0 roadmap, 0 promises, 0 marketing, 0 paid influencers," Feetpix wrote on Twitter this morning. "1 common love of feet."
The collection is no more, or less, than how it presents itself: an opportunity to "satisfy your deepest and darkest fantasies," as the collection's OpenSea description reads. Feetpix's simplistic website, which offers curious shoppers few answers, is scored to a rhythmic dance track of echoing moans.
Feetpix rarity is based on attributes that include accessories like socks, cigarettes, and panties, variations in nail polish color, and skin tone colors including white, tanned, brown, dark brown and "normal"—a skin color that appears to be a variation of white.
As soon as Feetpix started climbing the NFT leaderboards Tuesday, Crypto Twitter couldn't look away. Maybe these feet were no mere lumpen sock vessels, but instead something beautiful, shapely, electric: a sign of the end of the NFT bear market. 
Numerous Twitter users hailed the project's success as an indicator that "degen season"—the glory days of high-risk crypto trading—had returned.
The NFT market, which saw $25 billion in trading volume in 2021, crashed after the onset of crypto's latest winter in May. By the end of 2022, sales had fallen some 88%. 
The absurdity and naked (barefoot?) uselessness of Feetpix felt reminiscent to many of an earlier age in NFTs, when seemingly-pointless collections often ballooned to incredible valuations. 
Whether or not the thrill and titillation spurred by these 10,000 pairs of feet can resuscitate the struggling NFT market is uncertain. Feetpix's mysterious creators, for their part, derided their own project's sudden success, scolding Feetpix holders for showing clear signs of sexual deviancy. 
Not so nuts about feet? There is also a very similar Handpix.wtf collection on OpenSea, offering a much lower sales volume and floor price, but no "normal" skin attribute.