fashion
,
Metaverse
Gucci's Milan Fashion Week Show Debuts on Roblox and Zepeto
Gucci creative director Sabato de Sarno's first runway show for the fashion giant is also now in the metaverse.
New Gucci creative director Sabato de Sarno made his eagerly anticipated runway debut at Milan Fashion Week on Friday—and now the luxury giant has unveiled a metaverse recreation of the event that anyone can experience across multiple platforms.
The collection, entitled "Ancora" (meaning "yet" or "even now"), is described by the brand as "a story of joy of life, of passion, of humanity, of people, of real life"—as well as "inclusive, as in everyone is welcomed."
The Kering-owned Italian powerhouse has translated the event into dedicated experiences playing out on gaming platforms Roblox, South Korea's Zepeto, and China's QQ, ensuring that the aforementioned sense of inclusivity expands also to the metaverse.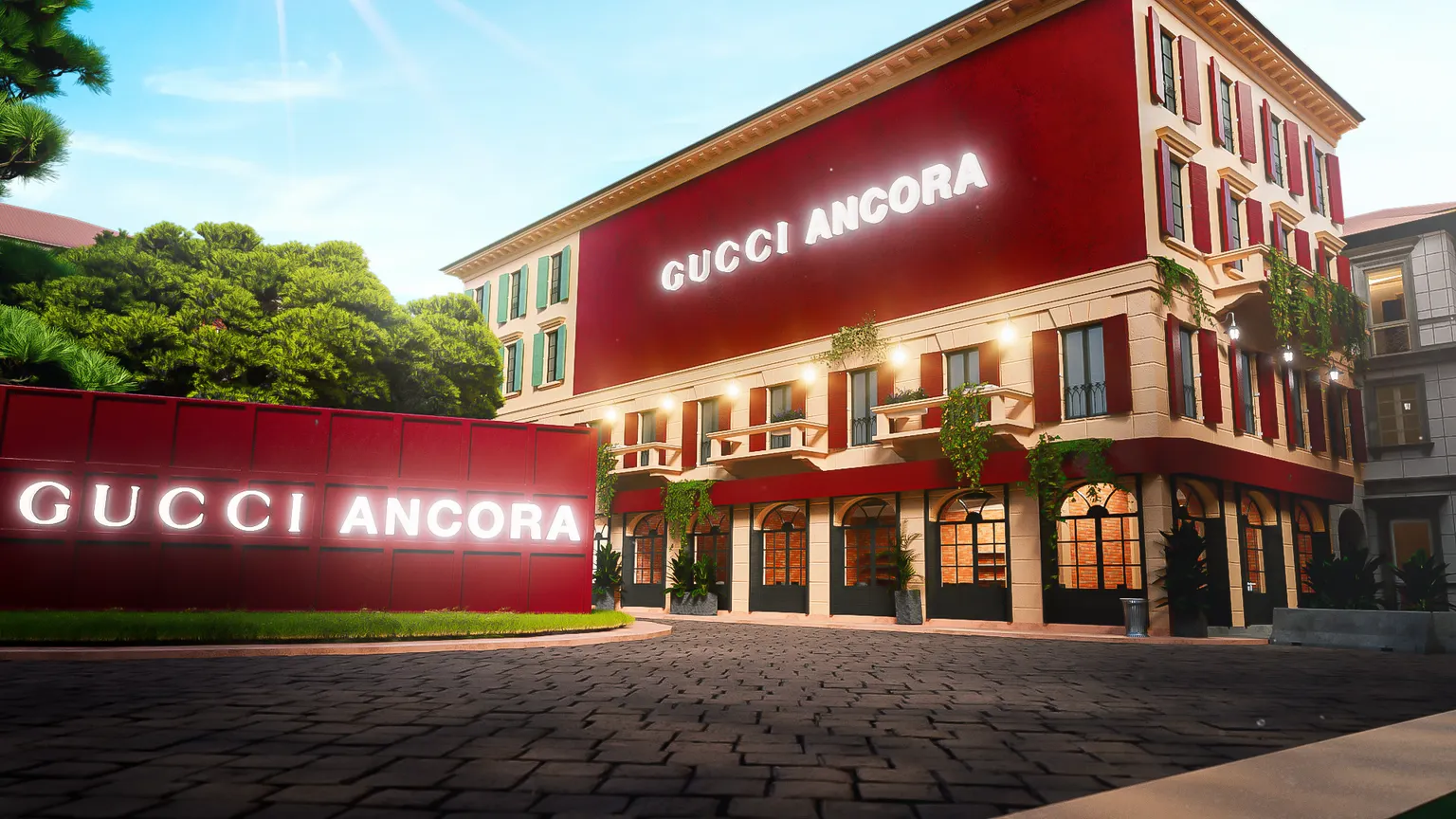 Unlike the real-life Milan runway, which took place indoors following a last-minute venue change due to torrential rain, the metaverse versions went off as planned in the digital realm.
Gucci Town on Roblox, the House's permanent experience that launched in May 2022, has been renamed Gucci Ancora and features a newly refined design that transports visitors to a meta-version of the show's IRL location in Milan's creative Brera district.
Roblox players can interact with flat artwork in the world, which unlocks immersive quests that let them unlock elements of the real-world show and other content—including promised "surprises, Easter eggs, and secret portals."
Gucci's relationship with Roblox began back in 2021. While the hero handbag walking the Milan runway on Friday was the brand's classic Jackie purse, Gucci launched a virtual Dionysus handbag in a digital sale of signature accessories back then.
It was priced at 475 Robux (around $6) in the initial sale, but demand surged. When the items were subsequently flipped, the resale prices reached as high as $4,115—more than the $3,400 price tag of the real-world, physical bag. 
Recurring elements from both the Brera district and the runway show also feature in the reformatted Gucci Ancora space on Zepeto, where avatars can discover looks from the physical show screened in a purpose-built theater.
Zepeto recently livestreamed Gucci's Cruise runway show, also hosting an avatar version of the event where visitors could purchase items from a virtual Gucci store. QQ is likewise hosting a screening where its Gucci community can take in the action.
According to a statement issued by Gucci, a "'Digital First' imperative and 'test and learn' approach" are key to its business strategy.
Alongside aforementioned partnerships with gaming platforms, the house entered Web3 in 2021 with the auction of its first NFT via Christie's. It has since partnered with native NFT communities, including 10KTF via its Gucci Vault platform.
In July, Gucci teamed up with Christie's once more on an NFT sale showcasing the work of leading digital artists including Iskra Velitchkova, who created a generative algorithm inspired by the handle of yet another bag—the Bamboo 1947.