fashion
,
NFTs
Lacoste's New Virtual Store Has Exclusive Perks for Ethereum NFT Holders
Apparel brand Lacoste's new digital storefront provides an immersive shopping experience—and NFT holders get full access.
Apparel brand Lacoste is opening up a new virtual store for the summer. Created by retail technology developer Emperia, the digital rendition combines a more traditional immersive retail experience with elements exclusive to holders of Lacoste's UNDW3 NFT passes.
UNDW3 (pronounced "underwater") is the name of the French brand's NFT-based loyalty program. The virtual store experience is accessed via Lacoste's standard e-commerce platform. After entering via the mouth of the brand's emblematic crocodile, shoppers can explore a tiled boutique before taking the elevator up to an outdoor pool area overlooking a beach. 
Pieces from Lacoste's summer apparel collection are available for purchase throughout, and visitors can also participate in a crocodile-themed scavenger hunt game.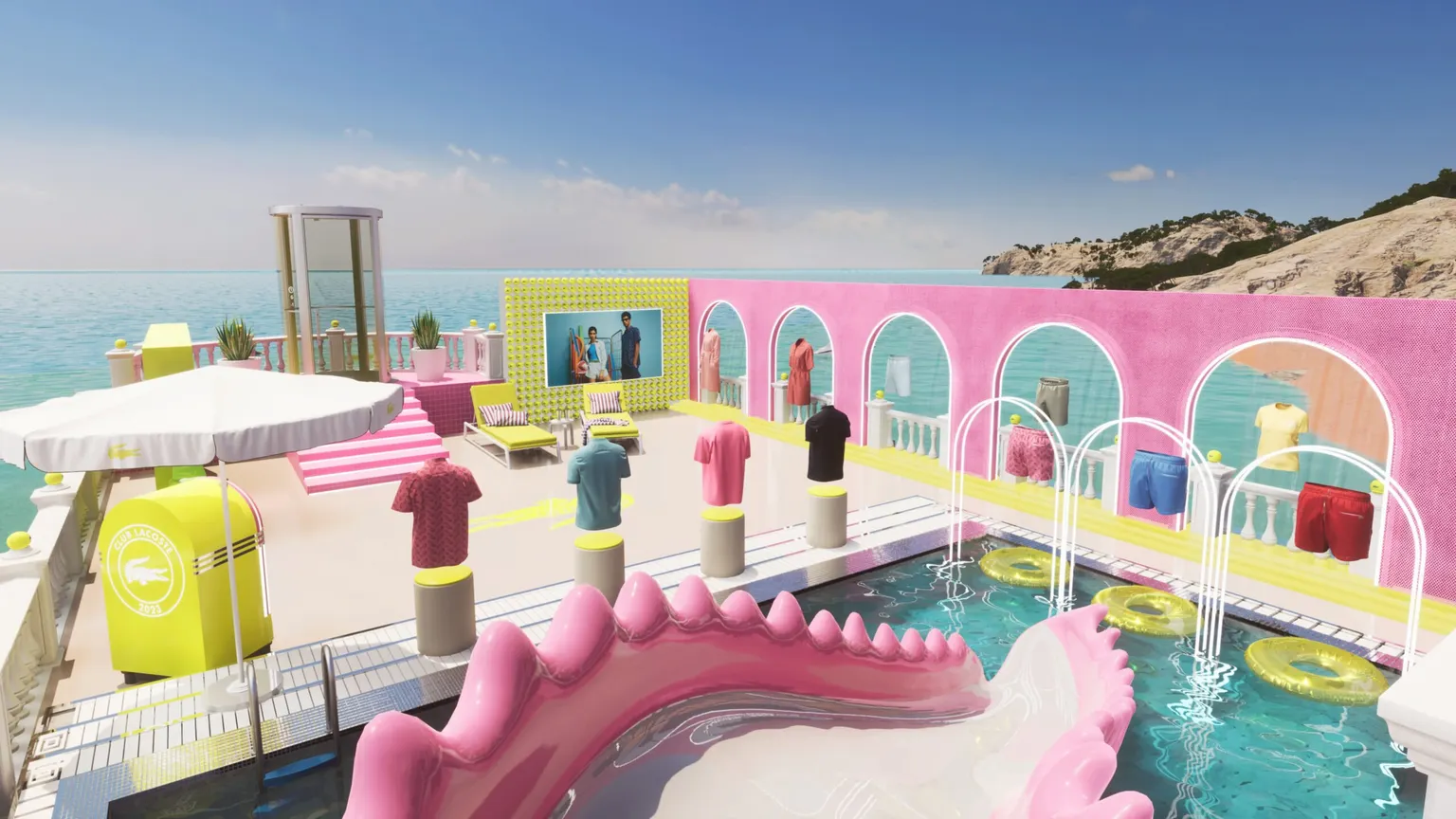 Holders of Lacoste's UNDW3 tokens on Ethereum can access an additional underwater VIP space, which can be unlocked either by an email login or by connecting a digital wallet containing the token.
For sale in the VIP space is an exclusive UNDW3 apparel collection, made for and co-created in March by Lacoste's UNDW3 community members. Each physical garment comes with its own digital twin as an NFT, plus an augmented reality (AR) feature accessed by scanning a QR code. 
An exclusive extra level of the scavenger hunt game also plays out in the member space, with the opportunity to win prizes every week during the summer-long activation.
"Our ongoing work with Lacoste and its advanced view of e-commerce and customer loyalty has given birth to new technologies that yield an improved user journey which connects the dots between virtual and physical retail," Emperia co-founder and CEO Olga Dogadkina said in a statement.
In fact, this is the second shoppable activation that Emperia has built for Lacoste. The first, which launched in December 2022 and also involved a token-gated gamified element for UNDW3 holders, went on to win a Webby Award in May.
Earlier this year, Emperia developed a virtual experience for L'Occitane, which showcased the French beauty brand's retail universe and spotlighted ingredients and best-selling products. Visitors could take a bicycle ride through the lavender fields of Provence and fly over Corsica in a hot air balloon.
The tech company has previously worked with Bloomingdale's, Burberry, Christie's, and Dior as well.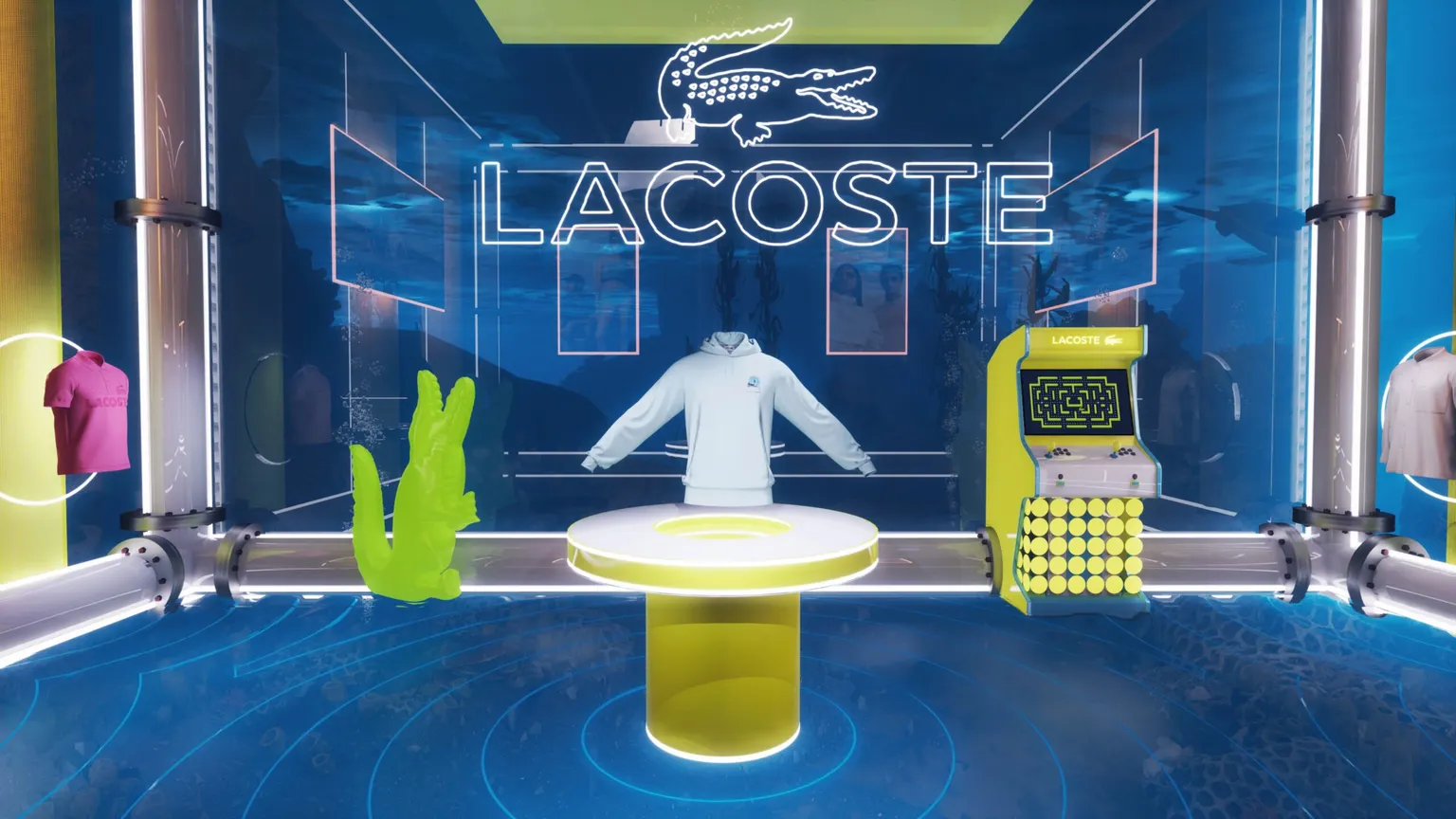 After launching its Web3 loyalty program UNDW3 in 2022, Lacoste rolled out the second phase in June. The brand evolved its genesis NFT pass into a new dynamic token, and introduced a gated community platform where holders can chalk up rewards by participating in interactive games and fashion design challenges. 
The fashion challenges take place in close collaboration with Lacoste's physical studio, and members can leverage 3D and AI-based tools. Points tallies are displayed on a leaderboard on the site, and those who achieve the highest scores can win prizes such as a week with Lacoste in Paris, or the chance to represent the UNDW3 community via a social media campaign.