Gaming
Legends At War believes players' input is crucial in building the best MMORTS web3 game
Blockchain game Legends At War (LAW) is teaming up with global players to build the best massively multiplayer online real-time strategy game. LAW gives players the opportunity to share their suggestions and ideas in order to give players the best experience possible, all while offering digital asset ownership, monthly tournaments with prizes, and other rewards.
Legends At War is a new MMORTS game that is currently in beta mode. It uses a customized version of Polygon Edge, and the so-called LAW Blockchain allows players to build a village in a Medieval empire in a sandbox environment. LAW players own their in-game assets, which build up real value as they conquer the game's territory.
Players are encouraged to give suggestions and feedback for the entire web3 game. LAW has a team of over 30 developers whose sole goal is to make the best massively multiplayer online real-time strategy game of all time, and they realize players' opinions are crucial in making it happen.
"Our goal is to have real gamers testing the game because web3 is all about community," the Legends At War team told Metaverse Post.
Legends At War has been holding monthly beta tournaments; the second tournament starts on December 17.
"Legends At War offers a unique opportunity for content, competition, and community for our players. Our successive Betas leading into our public launch allow players to enjoy a cross-platform MMORTS on their favorite platform while earning real rewards. Then, these players get to see our development team work diligently to integrate the most salient requests and suggestions into the game," the CEO and co-founder of LAW, Wojciech Kaszycki, introduced the game.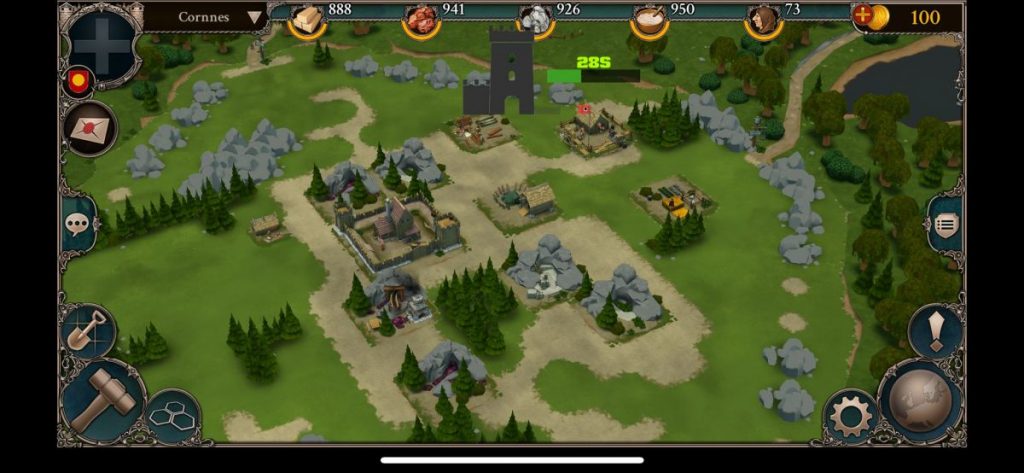 Legends At War is a community-built game
Blockchain technology is the top reason why Legends At War stands out from popular MMORTS games. Web3 games can ensure rarity and ownership of in-game assets that have real value, reward players, and can be crafted by the community.
LAW has a suggestion channel on its Discord, where Jason Dooney, the Chief Product Officer of LAW, goes live and hangs out with the community during tournaments.
"We want people to test it and tell us what went wrong, submit bugs and suggestions in general. So we can fix it and give rewards for the feedback. Player comments immediately proceed to our team of developers,"

Dooney explained.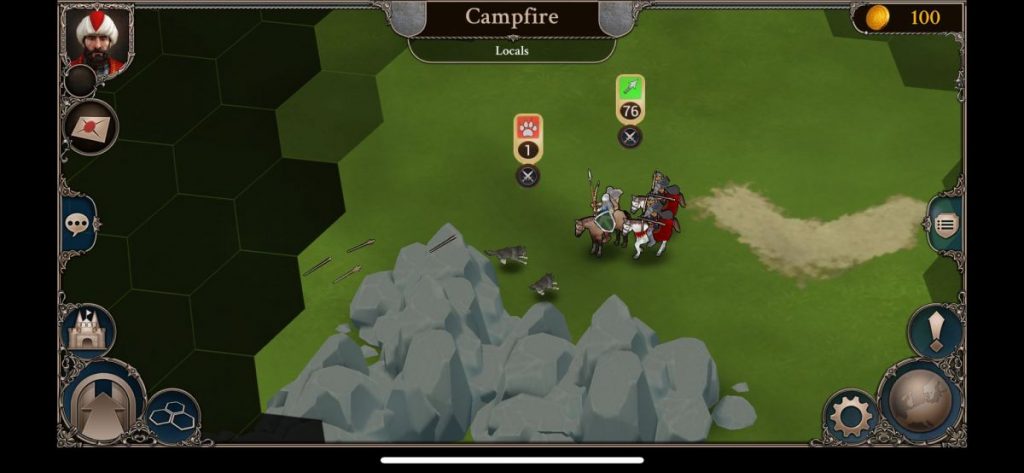 LAW combines the ability to create and recruit Legendary Heroes from the Hundred Years' War time period. Every army, led by a Legendary Hero, has four slots that can be filled with troops according to the player's goal. Legendary Heroes can be generated algorithmically or can be rare Legends, such as Edward the Black Prince or Joan d'Arc. They have a complex skill tree that can augment the army's abilities and can be leveled up, equipped with artifacts, and traded.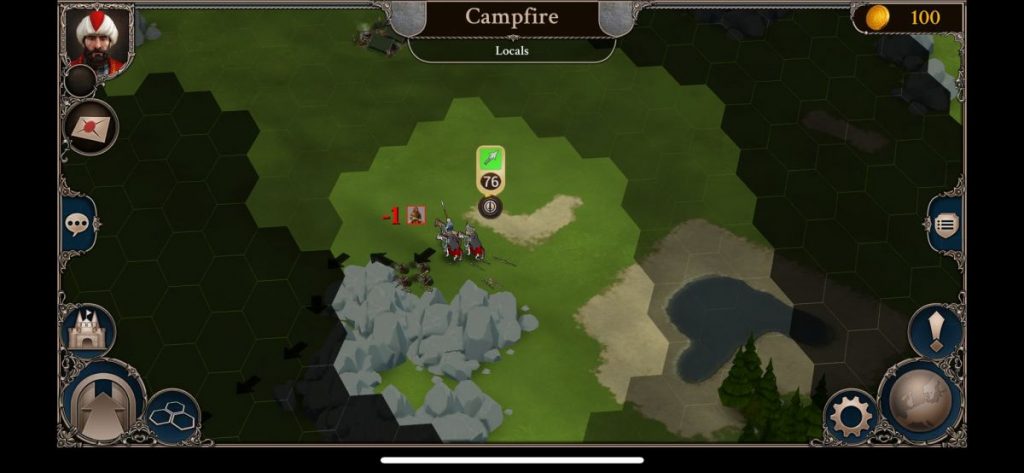 The game is also developing customizable heroes, where players can make historically accurate items and other wearables to enhance a player's avatar value. This also adds up to the immersive experience that the game offers.
Legends At War contains an immersive city-building experience. Players can train varied troops, craft items, and enter large-scale battles.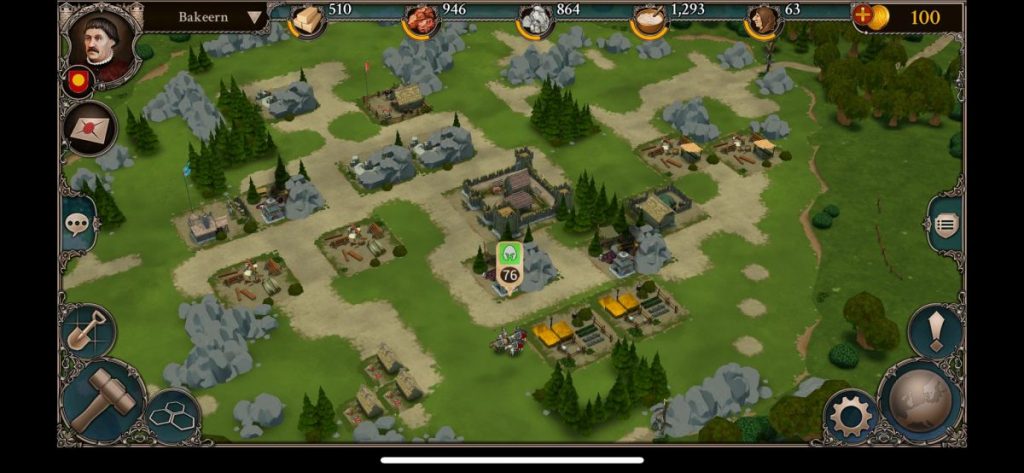 Kaszycki added some details about the game:
"The advanced political sandbox system allows players to freely form or join large-scale alliances or individual unions. Players entering the game are randomly placed on the map. Thus, though you may start with friends in an alliance, you'll need to connect with local players to ensure your protection. You can strike individual deals where you pay an offering one time/daily to nearby players for their protection, or you can make demands from them. This creates an interesting dynamic wherein you may end up meeting new friends and have to choose who to protect in a battle."
Monthly beta tournaments with prizes
Legends At War features monthly beta tournaments. Players can enter seven-day, one-month, and even longer tournaments with their friends and allies to try to win large prizes. The opportunity provides exciting gameplay that fosters connections and incentivizes players to continue improving their skills and connecting with other players.
The first tournament was held from November 2 to November 9, with 500 gamers participating in a capture-the-capital mode. The two winners each won $400 and $1,250 worth of gaming PCs.
For the team of Legends At War, the community's feedback is vital for the game's evolution. The tournaments are free to play but require an invitation. The second beta tournament begins on December 17. This edition features 2,500 players competing for over $5,000 in prizes.
The idea is to make each tournament better than the previous one, so the team encourages gamers to rate the game and give honest suggestions. The team then compiles the answers, reviews them, and spends the following weeks implementing the updates before releasing the next tournament.
Apart from cash prizes, players can also receive a free SBT (Soulbound tokens) that will grant unique utilities after the game goes public.
Web3 gaming is the future of digital gaming
LAW team said that the biggest advantages of web3 gaming are digital ownership, rarity, and transparency. Digital ownership allows the democratization of assets across the game.
"I think that's the heartbeat of web3, the democratization of everything, of being able to understand what people want, and people can actually get digital ownership of their game," Dooney explained. "Instead of players investing 300 hours into building assets owned by the studio servers, players can now own their investment. So, if I spend significant time building up an incredible capital, I know that that time investment can translate into real value for the player."
Rarity is also an incredible opportunity in web3 gaming. Traditional games have defined item rarity that is not entirely factual, Dooney argues.
"For instance, I can get a legendary sword in a game that looks great and is almost unstoppable. However, my friend who plays the game for the same amount of time will also get it. And his friend. And his cousin. So on and so forth. Web3 gaming allows true rarity to shine through. I can win a legendary item or get a mythical drop, and we can verify on-chain that that item is a 1/1 or 1 in 1,000,000. It makes the hunt and battle for these items much more exciting and ownership more rewarding," he said.
Finally, web3 gaming allows transparency. Legends at War public release is entirely on-chain that can remove any claims or suggestions of cheating.
"We have large prize tournaments and use blockchain technology to verify that winners of the tournaments competed fairly,"

Dooney added.
Is the "play-to-earn era" over?
Dooney argues that web3 gaming is simple, but with all of the difficulties and crises in the cryptocurrency market and the controversy regarding NFTs, many people have become wary of blockchain gaming. Play-to-earn has also given a bad reputation to games built on-chain because players often look for earning crypto and nothing more.
"Web2 gamers sometimes don't understand how powerful blockchain is for gaming. But also, our goal is to make LAW a seamless web3 game. So if you want to play an MMORTS game available on your iPhone, Android, Mac, PC, or browser, that is what you get. You don't have to know anything about crypto or try to earn anything from it. You can simply play your favorite game," Dooney shared.
Games have existed for thousands of years for a reason: they're an escape, a way to connect with people, enjoy, and have fun. The earnings or rewards in a game are only a bonus. Perhaps that's the main reason play-to-earn games have been seeing a decrease in players' numbers.
"We don't use play-to-earn; we do free-to-own or play-and-own because you can play the game and not spend any money and not earn any money and still have the best time. But we also have tournaments that you can play to win prizes. You know, there's a way you can play and earn, but at the core, it has to be a great game," Dooney said.
An increasing number of web3 gaming companies take a similar stance. However, players' first thought when they hear blockchain gaming is still P2E.
The team behind Legends At War
Legends At War is the flagship blockchain game from Sabre Games. Sabre Games is the evolution of one of the oldest video game studios in Europe, with over 160 games created and more than 20 million downloads.
The CEO and co-founder of Legends At War, Wojciech Kaszycki, is a tech entrepreneur who serves on the board of several publicly listed companies in the gaming and crypto space.
"Our team is dedicated to leveraging the powers of web3 to create a unique and powerful gaming experience,"

Dooney said.
The team has been working on Legends At War for more than two years. They have been building up the game, testing it, incorporating different blockchain technologies, watching the market, and finding out how to integrate the technology people want right now.
Since November 2, Legends At War has been doing successive beta launches every month. The public launch is planned for Q1-Q2 of 2023. Legends At War is available on iPhone, Android, Mac, PC, and browser.