News
Vertu's Luxury Crypto Phone is 'Passport to the Web3 World': CEO
The Metavertu II features Web3 tech including a decentralized identity system and secure element chip with ZK smarts—wrapped in alligator skin.
If there's a bear market in crypto, no one told luxury phone manufacturer Vertu. Its Metavertu II Web3 smartphone, launched at a glitzy event last week in Hong Kong, starts at a mere $5,100 for the base model. If you prefer an alligator skin finish over carbon fiber, you'll have to shell out a whopping $9,300.
The new smartphone caters to a new class of wealthy individuals, the crypto-rich, with an array of Web3-friendly features like a built-in crypto wallet and a dedicated, decentralized operating system for running dapps, in addition to the standard Android OS.
"We aspire to cater to discerning, unconventional, deeply thoughtful, and non-conformist users in the high-net-worth segment," Vertu CEO Gary Chan told us in an email interview. Millionaire crypto holders, it seems, were an obvious next step for the company. "The emergence of the Web3 industry has introduced many nouveaux riches," Chan said, noting that luxury brands like Gucci and Tiffany are making inroads on the Web3 industry.
"Despite engaging in a novel industry, fundamentally, they share similarities with the demographic we originally served," Chan added, noting that the crypto-rich "aspire to showcase their uniquely distinctive personalities to the world" by showing off NFTPFPs like Bored Apes and CryptoPunks.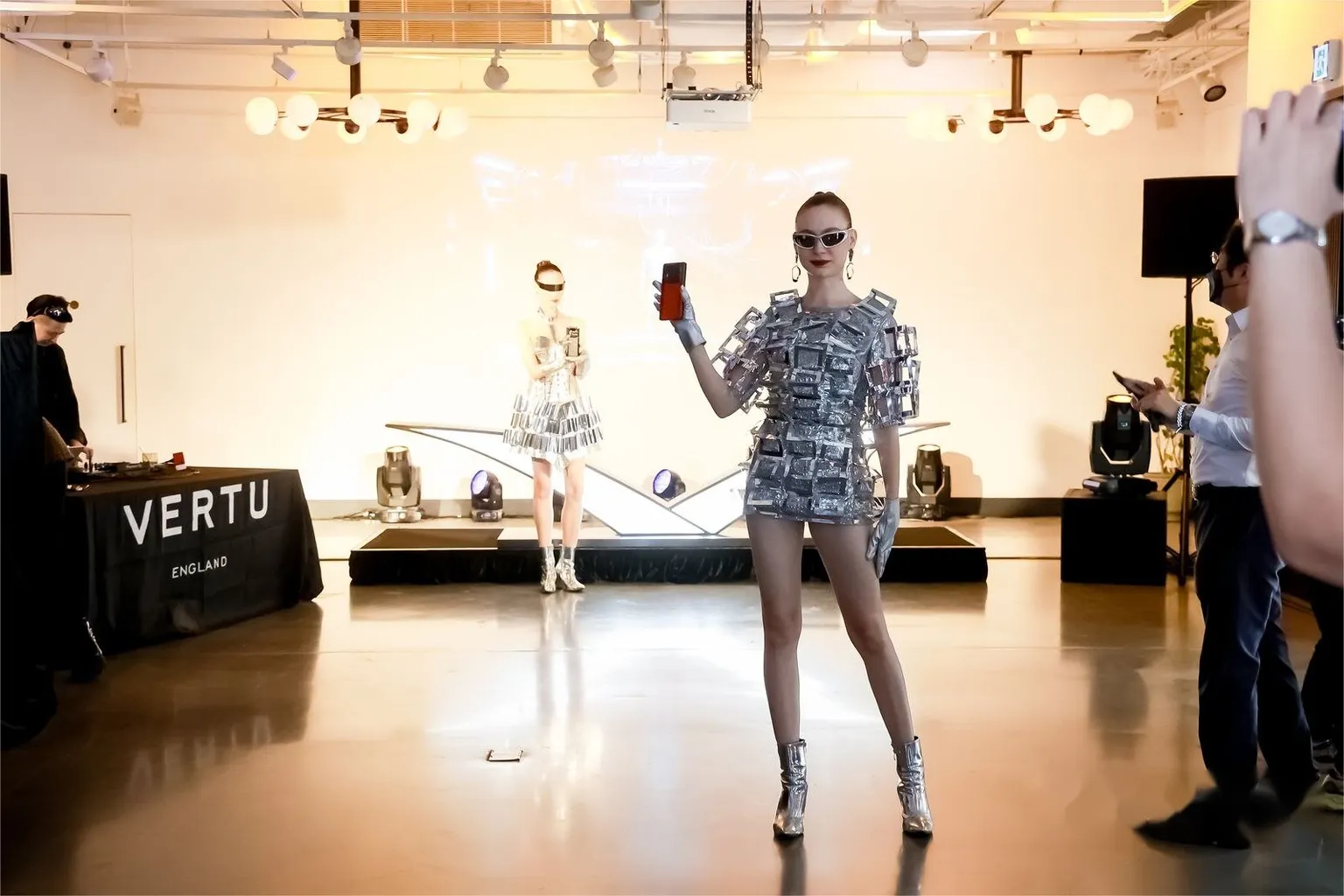 Vertu's main selling point to date has been its use of luxury materials. Chan rattles off a list of industry firsts including "sapphire screens, titanium frames, precious metal customization, ruby buttons, ceramic earpieces, leather backings, and concierge services." Since the firm's relaunch in 2018, it's focused on packing the phone with the latest Web3 hardware and software, with the first iteration of the Metavertu launching in 2022.
The Metavertu II aims to streamline the crypto user experience, with the addition of a new I-DID identity system that links the phone's IMEI number to the user's decentralized identifiers (DID), functioning as a "passport to the Web3 world."
"The I-DID system empowers users to control their digital identity," said Chan. Because each phone has a unique IMEI, he explained, it eliminates the possibility of duplicate registrations. "By ensuring that one phone corresponds to one ID at the hardware level, the system effectively prevents malicious actors from controlling fake identity accounts masquerading as the genuine and unique user."
An "unhackable" secure element chip, meanwhile, enables functions such as signing, hardware-based random number generation and zero-knowledge proof capabilities. Chan explained that the phone's hardware is segregated into encrypted and non-encrypted areas, with Web3 dapps managed in a separate OS. A third "camouflage" system adds security features such as "one-touch data destruction and end-to-end encrypted communication," he explained.
Chan is particularly proud of the phone's zero-knowledge capabilities, noting that "embedded hardware ZK facilitates blockchain integration effortlessly, akin to fingerprint unlocking."
"While many are currently working on ZK, the cost of implementing ZK is often higher than gas fees," Chan said. "Our innovative hardware ZK, independent of software dependencies, not only reduces gas fees but also enhances efficiency."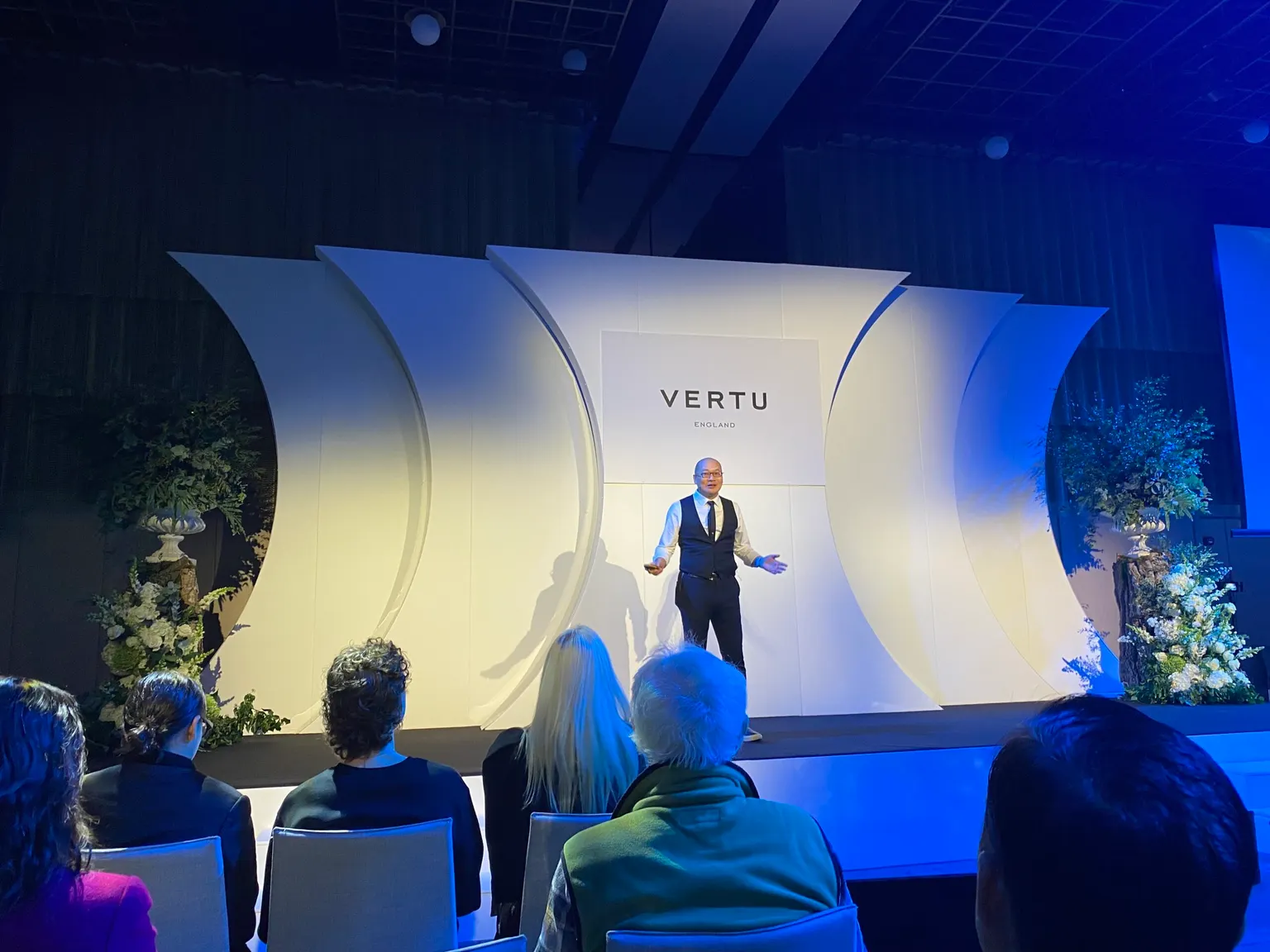 Like many tech firms, Vertu has responded to the crypto bear market by segueing smoothly from touting the transformative effects of blockchain to the transformative effects of AI, bolstering its existing concierge service with a "Hybrid AI Butler Service."
But Chan has concerns around the "extreme centralization" of AI tools trained on big data—something that Web3's digital sovereignty can help to address, he argued. "We conceived a novel idea: combining AI with Web3 on a decentralized technological foundation to create AI applications," Chan explained. "This approach not only facilitates the convenience of artificial intelligence but also restores data sovereignty to individuals, rendering it untouchable by any third party."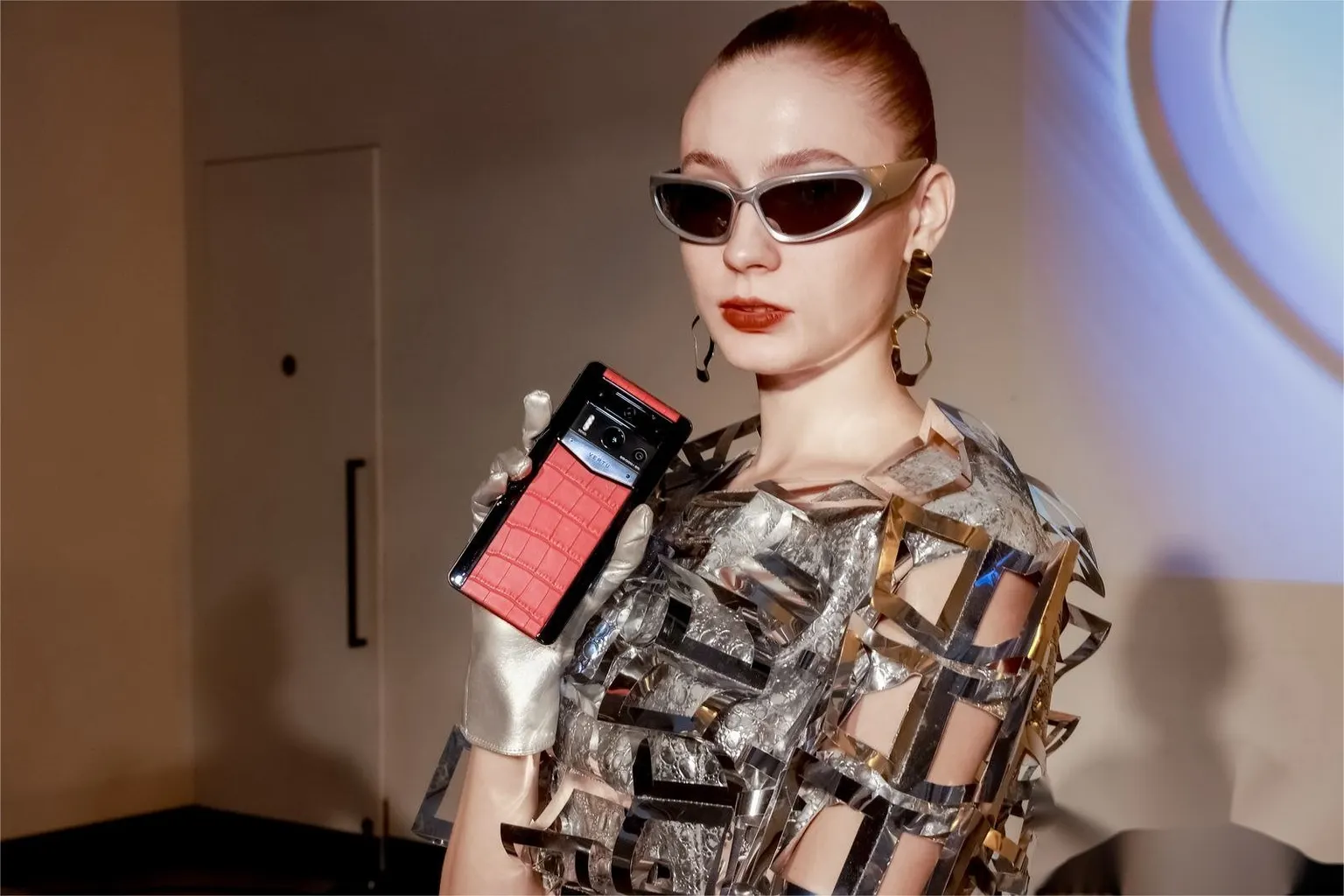 "Decentralization is a journey," Chan repeatedly argued, and Web3's user experience is "not yet optimal," with "limited use cases," and high barriers to entry. "Applications frequently used in Web2 cannot seamlessly transition into Web3," he added, necessitating an in-between stage—one he dubbed "Web2.5," explaining the Metavertu II's use of separate Web2 and Web3 operating systems.
He admitted that "Some of our product features may currently be ahead of user adoption, offering functionalities that users might not immediately utilize," but argued that the firm's strategy "aligns with future trends." Vertu, he said, has focused on exploring "the essence of Web3," with the Metavertu II revolving around "digital sovereignty, with decentralization serving as a means to achieve it."