Metaverse
Walmart-Backed 'Cultureverse' Celebrates 50 Years of Hip-Hop
POCLab and Walmart have collaborated to launch a metaverse experience on Spatial that spotlights hip-hop's rich history.
A new digital experience, The Cultureverse, launched today to commemorate the golden anniversary of hip-hop music, the result of a collaboration between retail giant Walmart and Web3 creative studio POCLab.
Co-founded by Simone Berry and Akbar Hamid, the New York-based People of Crypto (POC) Lab launched in 2022, built around the ideals of representation, diversity, and inclusion. POCLab teamed up with Walmart to launch The Cultureverse, which Berry described as an immersive gamified experience that "pays homage to hip-hop pioneers and delves into their journey and impact."
"The Cultureverse was a new vertical that we, at POCLab, were developing, expanding our mission to increase visual representation and provide access to emerging technology. Our primary objective has always been to leverage this technology to create meaningful brand experiences."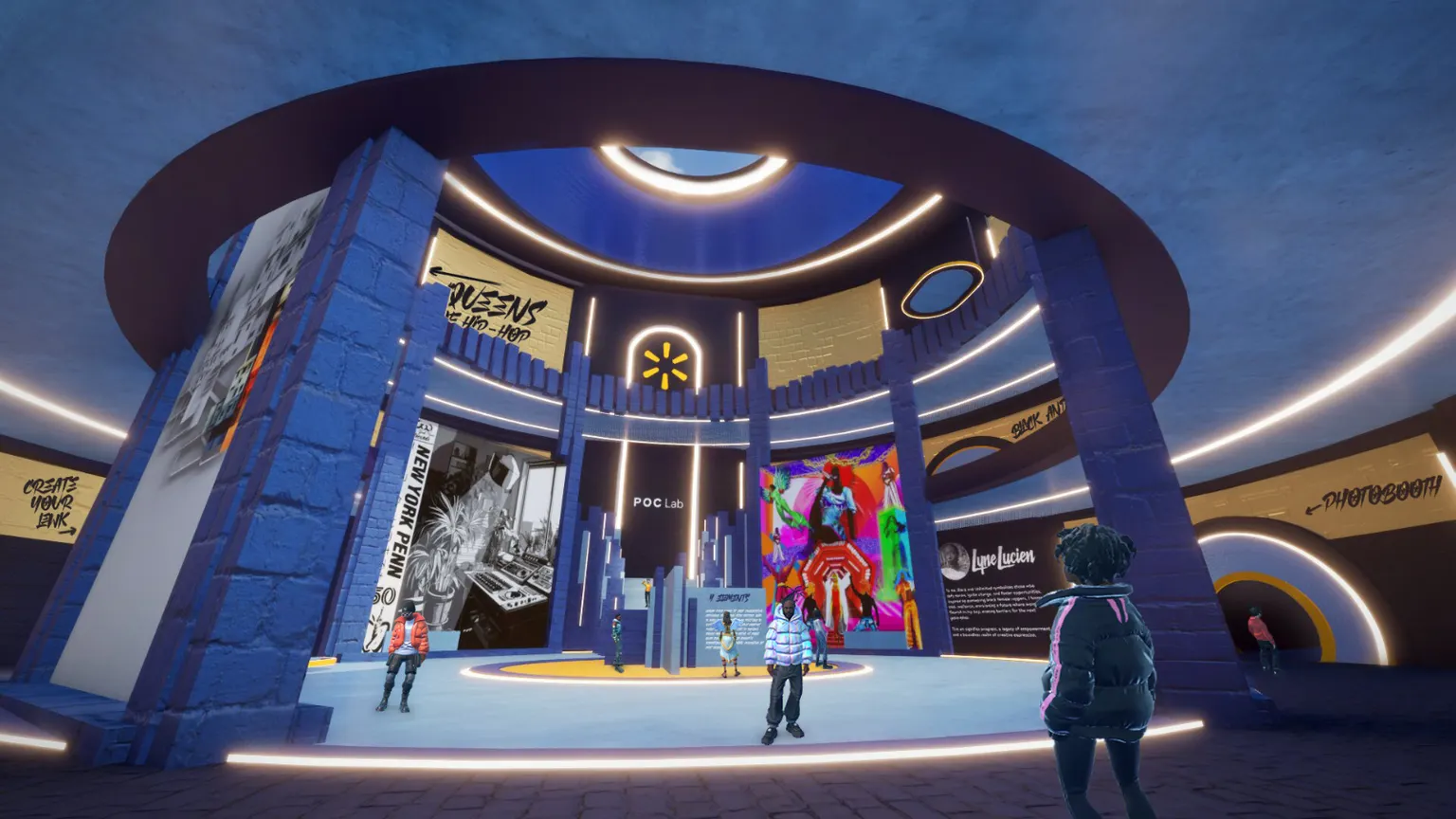 The Cultureverse is Walmart's latest foray into the still-nascent metaverse. In September 2022, the retail giant launched "Walmart Land" and "Universe of Play" on the Roblox gaming and digital world-creation platform. Last November, Walmart also inked a deal with Issa Rae's Hoorae Media to launch the Black & Unlimited Digital Development program—an incubator for black content creators.
In The Cultureverse, hosted on Spatial—a metaverse platform that supports Ethereum NFTs—POCLab says visitors can explore exhibits like the Art of Sound gallery, featuring digital hip-hop art and artist stories. Users can also take in panels at the Walmart-sponsored Main Stage to hear influential voices in hip-hop, visit the Black & Unlimited art gallery, and immerse themselves in hip-hop fashion history at the Sound of Style, including a virtual popup of '90s black-owned brands.
"Walmart's Black & Unlimited Platform immediately resonated with us," Berry said. "Their efforts in providing access, driving belonging, and ultimately supercharging the black community's potential in real life made perfect sense to extend into the virtual realm."
Hip-hop, a cultural and musical phenomenon, originated in the early 1970s in New York City. Some of its early pioneers include Grandmaster Flash, Run-DMC, Sharon "MC Sha-Rock" Green, and The Sugarhill Gang. The classic sound has many fans in the crypto space: in October 2021, music mogul Russell Simmons and music icon Snoop Dogg dropped a collection of NFTs called the Masterminds of Hip Hop, celebrating the era.
While the hype around the metaverse may have cooled since the launch of several high-profile generative AI tools like OpenAI's ChatGPT, the idea of connecting people in virtual worlds remains a top priority for many developers and content creators, using the technology as a way to connect fans with the artist and music they love.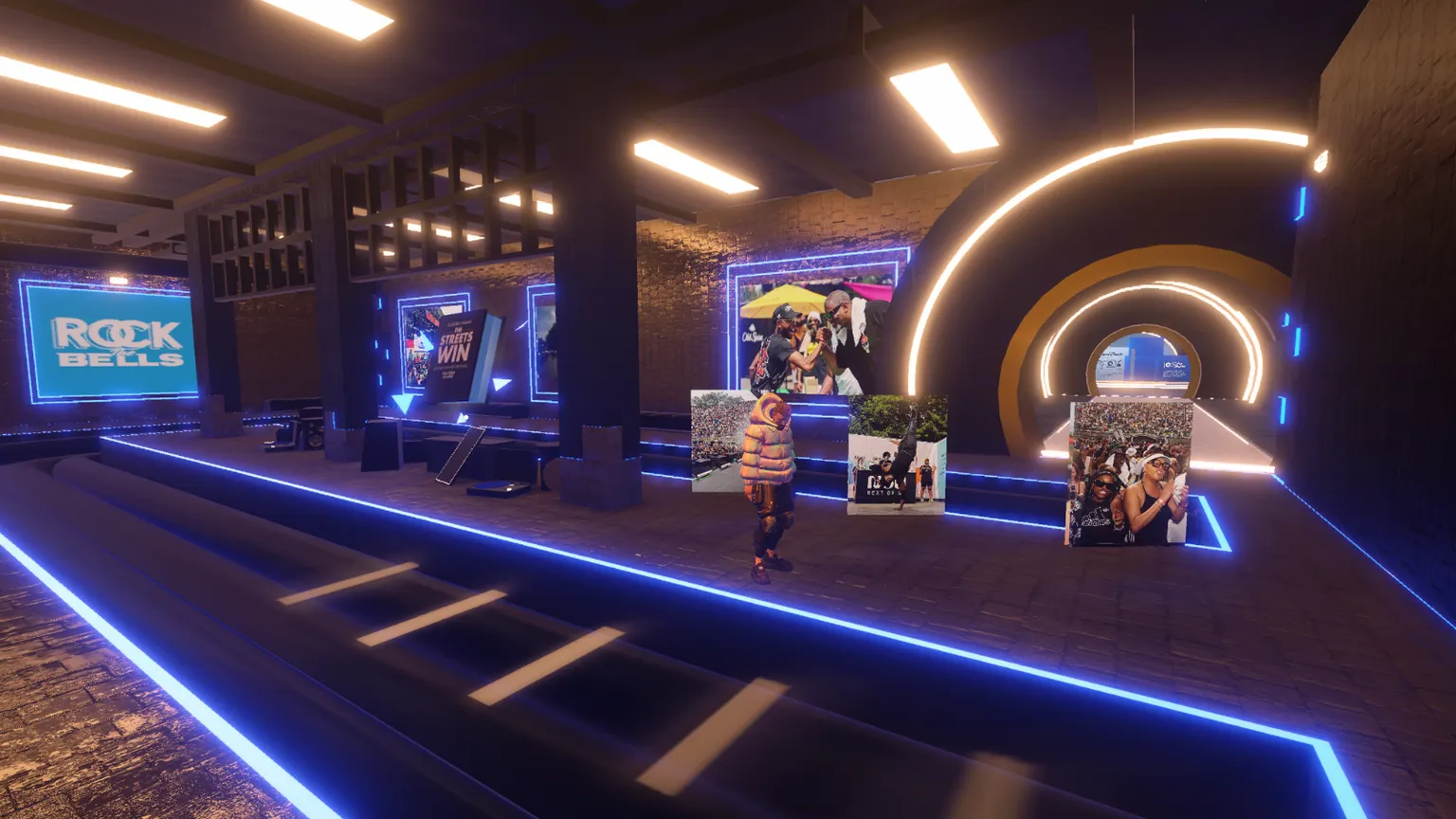 "Hip-hop, as a cultural movement, encompasses not only music but also lifestyle, self-expression, and artistry," Berry said.
Berry explained that highlighting both the music and the brands made famous by hip-hop culture was also important to the project.
"These brands played a crucial role in the development of the hip-hop culture, and now, they are solidifying their position as first movers in both fashion and innovation within The Cultureverse," Berry said.